---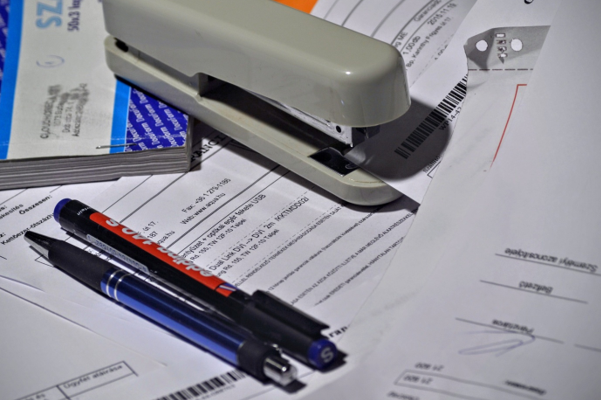 Many students contemplate entrepreneurship after graduation and establishing startups for succeeding in their careers. Unfortunately, a survey shows that merely 40% of small business owners are financially literate. Financial education constitutes the backbone of every flourishing business scheme. That's why businesses – from privately-owned firms to multinational corporations – hire the services of accountants and auditors. These well-educated individuals ensure their organizations remain lucrative even during an ongoing pandemic. So, what's in it for you to pursue a career in accounting? Why should someone try to obtain a degree in accounting? These are the question we shall answer here for your understanding.
Advantages of Getting a Degree in Accounting
Contrary to popular misconceptions, accounting isn't about merely crunching numbers. You don't have to become a mathematics wunderkind for a career in this field either! Instead, accountants keep a deep understanding of an organization's fiscal affairs. Business owners leverage their financial analysts' acute insights to make critical business decisions. During the COVID-caused recession, accountants found themselves being offered more roles in this industry. And getting a degree in accounting isn't intricate!
With distance learning, earning qualifications in accounting has become easier. You can utilize e-learning facilities to attain excellence in finance. For instance, students can opt for online masters in accounting no GMAT required to improve their economic know-how. Even working individuals can continue their education by acquiring an accounting degree digitally. Now, how does this degree benefit you in the long run? Here, we'll clarify some advantages of accounting credentials for professionals during this decade:
A Variety of Careers
Earning a degree in accounting, you become eligible to apply for several employment positions. An accountancy degree-holder can pursue a career as an auditor, an analyst, an estimator, and several other positions. Getting a master's degree in accounting makes you eligible to become a manager or even a certified public accountant (CPA). Your payday will depend on your qualifications along with your experience. So, you can focus on enhancing both these aspects of your academic expertise.
An Exciting Career
As explained above, accountants don't just enter numbers into spreadsheets. Students often abstain from pursuing a career in finance because they believe it's boring! An accountant's responsibilities include assessing numbers and helping organizations make informed decisions. When to launch new projects or enter fresh markets? How to reduce useless expenses to boost profitability? These duties make accounting an exciting industry that needs individuals who don't shy away from adventures.
A Flexible Industry
Warren Buffet labels accounting as "the language of business" to denote its importance. You explain the pros/cons of complex business decisions and explain this language to laymen for improving your organization's profitability. With financial, technological advancements, accounting has become even flexible than before. Traditional responsibilities are being replaced by artificial intelligence. So, you'll find yourself busy during taxation seasons when an organization will need your assistance urgently.
Studying Other Degrees
Pursuing accounting qualifications also encourages you to obtain other relevant degrees to improve your financial acumen. Many students also take another degree while already pursuing accounting. So, what sort of degree should you pursue alongside your major? Here are some recommendations:
Accounting and finance
Accounting and business management
Accounting and business entrepreneurship
Today, organizations consider several factors before employing the services of an accountant. These factors also include the accountant's continued education and various academic qualifications. Thus, earning another degree helps you broaden your horizon and become versatile in different subjects.
Many Growth Options
Accounting constitutes a versatile industry; some companies have a department where hundreds of financial experts toil daily. So, there are many growth options for students with a degree in this field. Also, the connections you'll make while studying – whether physically or digitally – can help you get ideal jobs after graduation. So, use your networking capabilities to advance to higher positions in the industry. Online programs to help modern accountants get competitive over traditional alumni.
An in-Demand Field
Every business requires accountants for bookkeeping and financial decision-making. Unless humankind abandons the currency system, accountancy shall remain an in-demand field. During the coronavirus pandemic, organizations depended upon financial analysts' suggestions to maintain productivity and remain profitable. The demand for financial experts will surge after the pandemic is over. So, getting an accounting degree will help people achieve career advancement and land a job after graduation.
Lucrative Salaries
Accountancy degree-holders are some of the well-paid occupants in the United States. As per BLS, accountants and auditors earn more than $73,000 annually on average. With this field expected to grow by 7%, it's estimated that accountants will continue earning handsome salaries in the future as well. Moreover, the top 10% of earners in this industry make over $122,000 every year! As we've explained before, your experience increases your wages. So, work diligently to earn a promotion.
Get Hired Immediately
Unlike other degrees, accounting qualifications help you become employed immediately. Therefore, statistics from 2013 show that over 60% of accounting graduates received at least one job offer – the third-highest percentage among all majors. That's why many students consider a career in finance, thanks to its excellent hiring rates. Everyone seeks jobs that pay handsomely. So, accounting is your chance to advance in finance! Finish your degree and become an eligible candidate for several jobs.
Entrepreneurship Opportunities
If you're not interested in pursuing employment opportunities, an accounting degree can help you become a self-employed professional. However, many graduates establish their companies after amassing many years' worth of experience in the field. By leveraging their contacts, they finally establish their startups to achieve self-sufficiency. For any entrepreneur, financial education is essential. Without financial literacy, you can't succeed in your entrepreneurship ventures today.
Generating Transferrable Skills
An accounting degree makes you competent in financial problems. It gives you the soft skills necessary to advance in this career. Without these transferrable capabilities, an employee isn't successful in today's market. These abilities enable you to communicate effectively with clients and colleagues. Also, earning this degree digitally makes you tech-savvy. Every accountant needs to remain relevant in the AI-influenced business field. So, develop these skills:
Leadership
Critical thinking
Problem-solving
Communication
Detail orientation
Organizational skills
Quantitative reasoning
Conclusion
With over 1.3 million employees, accounting comprises one of the largest industries in the United States today. Earning more than $70,000, accountants have a well-secure, balanced, and respectable career in which they're madly sought-after by several companies. Accounting was the 8th most popular degree in 2019-2020 for Americans as well! It's more recession-proof than other departments in an organization. Accountants will always be in-demand candidates for financial positions as long as the money exists. Most accountants are busy during taxation seasons, but other months are spent in comfort. Getting an accounting degree helps you attain many beneficial employment opportunities.
---