---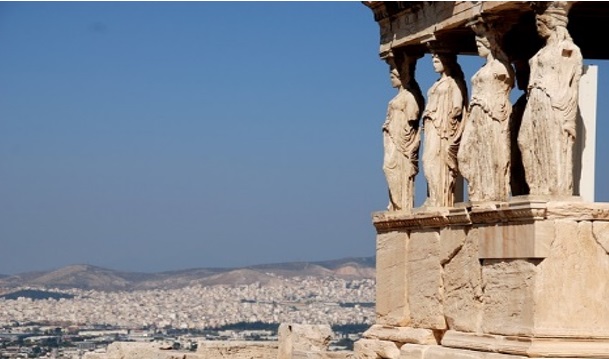 Do you know what the most famous historical place in the world is? If you are a history fanatic, then you may wonder where you can travel to get a precious lesson on history. Well, Italy is often considered as a city with the most UNESCO sites, followed by China and Spain. However, if you live in Harlem or plan to visit the neighborhood, then some of the historical sites that are worth knowing include the Studio Museum, El Museo del Barrio, Schomburg Center, and the Hamilton Grange Mansion.
Visiting and reading about impressive historical monuments and landmarks help one to understand the past eras, their culture, tradition, and social habits. With so many amazing historical monuments to see, it can be challenging rounding off the most iconic ones in the world. Luckily, we have compiled the top 10 historical monuments that you should see in your life or add to your history bucket list.
Statue of Liberty, New York
The Statue of Liberty is a fascinating iconic monument in America. It was a gift from the French to the USA citizens to commemorate a strong friendship and declaration of American independence. It's made of copper and tends to appear greenish due to oxidation. It was named after Roman goddess Libertas and on her feet are broken shackles that symbolize freedom from oppression and tyranny.
Harriet Tubman Underground Railroad National Monument
A student who plans to travel more often can get ample free time when they get assistance from a highly reputable essay writing service. With the free time, you can opt for a backpacking lifestyle and designate a weekend or holiday break to travel to Harriet Tubman Underground Railroad National Monument. The monument was ranked amongst top women's historical landmarks in America.
Harriet used the secret railroad to rescue many slaves. The monument, which was designated in 2013 by former President Barack Obama celebrates a female leader who risked her own life to ensure that many imprisoned people got their freedom.
African Burial Ground National Monument, New York
This American monument reminds one of the enslaved Africans that were buried during the 17th century. The graveyard, which contains over 10,000 free and enslaved buried people, is rich with history that represents ancestral heritage for African Americans.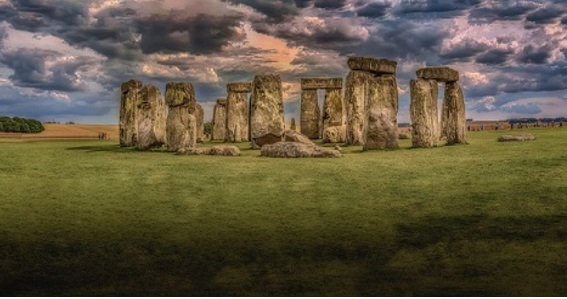 Stonehenge, England
Want to see impressive historical monuments located outside America? Then head over to England and see mysterious ancient giant stones called the Stonehenge. There are so many mystery and theories around these stones, which are in the middle of a grassy field area, that it's fascinating to see them.
Borobudur Temple, Indonesia
The Borobudur Temple Compounds has over 500 Buddha statues, each with its unique history. The rich history of the temple can be traced back to Mahayana tradition whereby the ruling dynasty at that time built the temple in the 8th century. The central dome alone is surrounded by over 70 statues, each sitting in a stupa-like position.
Parthenon, Greece
Only a few archeological monuments can boast of surviving harsh weather conditions, and the Parthenon is one of such sites. The historical monuments are considered to be thousands of years old and speak of a rich history of past civilizations.
Chichen Itza, Mexico
Are you fascinated by the Mayan's history? Then the Chichen Itza is a good reminder of the history of Mayans' ancient civilization, especially on territories they colonized. This monument is rich in history, and it is a UNESCO site.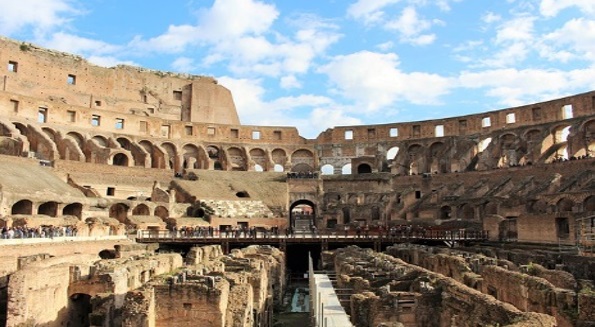 The Colosseum, Italy
The Colosseum has a rich Roman history that tends to fascinate many history enthusiasts, and the site gives a glimpse of their architectural skills. It is believed that it took the Romans around a decade to complete the building. It was built during the Flavian dynasty for watching sports events and gladiatorial games.
Red Fort, India
India is a country that is known for its rich history. Taj Mahal, Charminar in Hyderabad, The Golden Temple, and Qutub Minar are some of the famous places worth visiting. However, Red Fort in Delhi stands out due to its richness in history related to Mughal emperors and political significance. Even though the monument is over 300 years old, it continues to withstand erosions and adverse weather conditions.
Tikal, Guatemala
This historical monument is proof of the Mayan civilization that thrived between the 300 and 850 BC. While there are many ancient ruins, what makes Tikal worth visiting is that it is one of the most important city for the Mayans.
Ancient monuments from around the world are a rich source of history not only for archaeologists but for anyone who wants to learn better and understand ancient civilization. Visiting such monuments commemorates historical times and unique cultural heritage.
---