---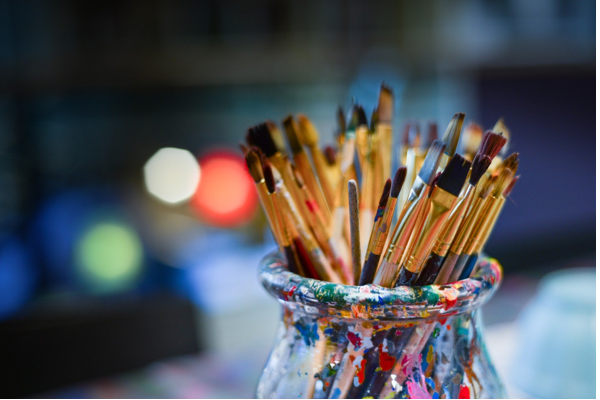 The COVID-19 pandemic has made us all familiar with some revolutionary concepts.
Work from home, online meetings, virtual tours are not vague terms anymore. However, what is still vague to many people is how spare time can be spent at home. Before boredom and loneliness get the better of you, let us share with you the top ten hobbies that you can do at home to kill time.
1. Cooking 
For people who have always loved fine dining but struggle to whip up stuff at home (of the same quality), well, here is a pro-tip. You can use this time to polish your cooking skills. Several online cooking channels providing their services free of cost on platforms like YouTube can be of great help in this regard.
2. Meditation
Sometimes, it is all the negative energies building up inside our bodies that keep us down for the most part of the day. Spending some time in isolation and practicing mediation is one fine way of recharging your mind and soul with positive energies only.
3. Knitting 
It has become a bit of a tradition to portray women as knitters, but it is about time to shatter stereotypes like these. Readers of every gender, knitting can help you improve your focus and attention span tremendously, which is why it finds a place in our list of top ten hobbies that you can do at home.
4. Learning 
Learning anything that you have been meaning to for a long time but haven't gotten to do because of a hectic schedule is another great way of spending your spare time at home. For example, learning a new language is a great idea because then you can earn from professional translating services. This is one of those hobbies that can bring you some money as well.
5. Painting 
The general notion about painting is that it is best left to the experts. We beg to differ, though. A few strokes and shades can boost your creativity tremendously. Hence, adopting painting as a hobby can prove to be beneficial for anyone in the future as well.
6. Graphics 
Here, we are talking about the digital graphics that are highly in demand these days. So, if you are someone who has a knack for arts & illustrations, purchasing photoshop software and using it to create mesmerizing art is another thing that you can do.
7. Gardening 
The joy of seeing flowers that you sowed blossom is something that cannot be put into words. It is just not flowers though, gardening, in general, is a great pass time hobby. Hence, it finds a place in this list of hobbies quite comfortably.
8. Coding 
Programming is one of those skill sets that are likely to be in demand all the time. Learning how to code can prove beneficial for you in the long run as well.
9. Photography
You don't need world-class photography equipment to capture stunning photos. A bit of creativity on your part with the help of a smartphone camera can do wonders.
10. Hairstyling  
Again, this is something that both men and women can try to have some fun at home. You can learn about new hairstyles by following modern-day legends in this field.
It is important to find ways to keep your mind active and body agile during these testing times. As the world returns to normal, life will once again revert to workplaces, institutions, and markets. However, if you were to adopt a few hobbies before those glorious moments are upon, you would have learned some great skills that can come in handy in the future for sure.
Author's Bio
Merissa Moore has dedicated her life to finding ways in which people all across the world can learn non-native languages. Making translation as easy as it can be is the passion that possessed her a long time ago. Apart from that, helping people find ways to stay relaxed is another favorite hobby of the writer.
---