---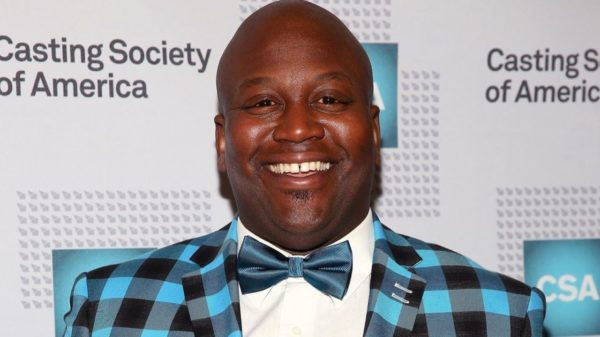 The alter ego of many a New Yorker, Titus Andromedon returns to our comparatively humdrum lives Friday with the season two release of Netflix's "Unbreakable Kimmy Schmidt."
Ahead of the new season, the man behind the on-screen struggling actor, Tituss Burgess, shared with us a few things about his own experience of coming to the city and how he deals with the craziness of his new home.
"I love sitting in my backyard," he said. "Grilling out. It's calm. I love sitting out there when it's raining. Sounds nuts, I know, but I love it."
Originally from Georgia, Burgess moved to NYC in 2003. His first digs were in Inwood. Unlike most of us who've had a Craigslist nightmare or three, Burgess lucked out: "All of my roommates have been friends of mine," he told us. "Other than getting on each other's nerves, I've not had any real nightmares."
The 37-year-old is now living in Harlem with his partner, Pablo Salinas, and their two dogs.
Harlem is also home to a couple of his favorite bars: Mess Hall, known to locals for its relaxed vibe and "adult happy hour:" a hot dog with fancy toppings, a can of beer and a shot for $10, is number one for the actor. Harlem Food Bar, four blocks down the street and also on Frederick Douglass Boulevard, "is a close second."
Credit: 1) Anthony Lanzilote. 2) Credit: Mess Hall via Facebook.
Related Articles
---