---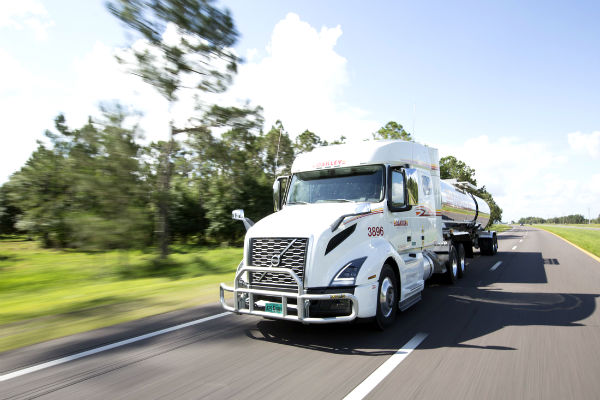 Truck crashes are potentially harmful to occupants of passenger vehicles, however, such incidents can be avoided by motorists by being careful and following traffic rules.
Passengers are put at enormous risk of suffering severe and in the worst-case scenario, life-ending injuries whenever a passenger vehicle and heavy truck are involved in an accident.
Have you ever experienced driving on a highway or have seen semi-truck collisions? What will happen if all of a sudden you will have to react to an 18-wheeler's sudden changing of lanes? It's blood-curdling and scary.
Truck accidents are more harmful and severe compared to accidents only involving passenger vehicles. Trucks are giant and carry heavy goods or cargo, which makes driving near trucks a serious challenge for motorists. Eliminating the risk of a crash becomes even more challenging for inexperienced drivers. If you were recently involved in a truck accident and want compensation, after the crash discuss your case with professional and qualified lawyers at Jebaily Law Firm.
Discussed below are some important tips that can help motorists avoid accidents while driving near the heavy trucks on highways. 
Don't Get into a Truck's Blind Spots
Commercial trucks have substantial blind spots, and it is crucial to keep moving out of the blind spot of a truck as quickly and efficiently as possible. The worst place to be would be on the truck's passenger side, as the blind spot on the passenger side is substantially more prominent than the blind spot on the driver's side. 
Follow the Rules and Save Lives
Obeying traffic rules can significantly reduce the risk of being in a vulnerable position. Doing things like passing to the left and observing the traffic speed can substantially reduce your chances of an accident and give you more time and room to take measures to avoid a potential collision.
It is also essential for truck drivers to follow traffic rules, which have been specifically designed for truckers driving on busy city roads or highways. The first thing is to maintain a balance between driving a truck and sleeping hours. There are rules in place for how many hours you could even be behind the wheel, the total number of breaks you have to consider taking, and the average hours you need to lie down and sleep. A sleepy or tired driver is a dangerous driver. You've got quotas to fill in, deliveries to make, and time constraints to handle. It's not an easy process, but safety should come first and there must never be a lag in following traffic rules. 
Leave a Safe Distance
Passenger vehicle drivers must always give additional space while following a truck. If you are driving behind a heavy vehicle, it restricts the visibility of the road ahead. Drivers who follow the trucks too closely may not see the approaching potential dangers such as obstacles, traffic or bad road conditions. Being a driver, one should ensure having enough time to respond to hazardous or accidental situations by maintaining a distance of three to five seconds.
Be Attentive and Careful While Driving in Inclement Weather
Snowy, windy and foggy weather is risky for passengers in passenger vehicles, although they are especially problematic for massive tractor-trailers. Truck drivers are advised to drive relatively slowly when visibility is weak or low, as they would need more time to slow down when the weather is hazardous.
Tractor-trailers are far more complex to handle and operate, unlike smaller, lighter automobiles. Complexity keeps on rising with inclement weather. If you continue driving in poor weather, be extremely careful about tractor-trailers and always maintain a safe distance. Remember that they will need more space and time to slow down, so you'll need to stay as far away as you can. 
Trucks are vulnerable to sudden swaying in windy conditions, which increases the need to maintain a safe distance when sharing the road with these heavy vehicles. 
Overcome Your Frustration and Be Patient 
Passenger vehicle drivers are sometimes irritated by commercial vehicle drivers. Road rage and reckless driving are not always the ultimate solution to that. If you place your regular car 20 times a truck's size, your car might still not match the mammoth size and dimensions of a truck. This difference in size and dimensions needs to be acknowledged and respected to ensure safety when driving near the heavy trucks. 
Panicked driving near the trucks can result in fatal road accidents as even a minor collision with the heavy trucks can prove to have serious consequences. It is advised for motorists to be patient and remain watchful of the movements of a truck to take timely actions in a bid to avoid dangerous accidents. 
Motorists can often feel frustrated when they have to drive at a slower pace to avoid getting too close to a truck. However, this is the only way a dangerous road situation can be avoided. 
Avoid Distracted Driving
If you are driving on the highway, it could be a bit long, boring and tedious. So don't let yourself get too exhausted or distracted while driving. Planning your trip before leaving will help you overcome frustration and long boring roads. Ensure you have good music, audiobooks, podcasts, or what you like for enjoyment and entertainment. If you are exhausted or don't feel like driving, take a break.
Anticipate Turns
Drivers should also be cautious to avoid dangerous intersection accidents involving trucks. Trucks generally have to swing wide and use numerous lanes to turn around, and other drivers must consider this. If the truck turns in one direction, the driver must not pass on the same side. One has to be careful while approaching an intersection with a turning truck. It can be challenging to determine how fast a truck will move or how much space it would use. Being a passenger vehicle driver, you should allow the truck or heavy vehicle to complete its maneuver before passing, turning or entering the intersection.
Sometimes accidents happen despite following the rules. One can't prevent those unexpected situations. However, following the basic road safety protocols while driving near heavy trucks can minimize the risk of a fatal road accident. 
---