---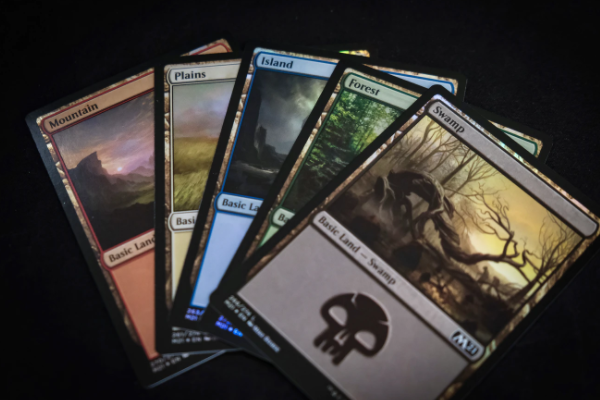 Other than the usual more common hobbies like reading and playing music, some people have more peculiar ones. Activities like bird watching, antiquing and card collections are not necessarily considered mainstream. If you are into collectibles yourself, especially trading card games (TCG), you probably understand how important it is to care for your cards. Whether you are into collecting and selling or you're passionate about leaving your family a valuable heirloom, keeping your cards in good condition will preserve their value. If you want to know how to take care of your TCG cards, continue reading the below:
Keep Your Cards Clean
This means not holding your cards while eating a bag of chips to avoid staining them. Some stains can be easy to wipe off with a damp towel, however, other more stubborn ones like oils will give you a hard time. To be on the safe side, always wash your hands thoroughly and dry them before holding your TCG cards. You're already spending your hard-earned money on these cards, so you have to be extra careful when handling them.
Use Card Sleeves
Separating each of your cards in an individual sleeve will immensely decrease the likelihood of scratching. Especially with the holographic cards which are usually more fragile, card sleeves will protect their delicate feature and keep their colors intact. It's recommended to keep each card in a separate sleeve so as not to risk having the cards scratch against one another.
Always Use A Playmat
Using a playmat every time you take your cards out to play is the best thing you can do to keep them in pristine condition. The coolest thing about playmats is that you can choose whatever design and style you prefer in order to express your unique style. TCG card fanatics at yourplaymat.com/collections/yugioh-custom-card-sleeves-playmat believe that playmat customizations go beyond cool prints. A high-quality mat should be made from a durable and smooth fabric to avoid scratching your valuable cards. They also advise you to invest in a playing mat that can be machine-washed for easier maintenance and a longer lifespan. 
Create Your Own Organizing System
Having your own organizing system in place that suits your lifestyle will make the task of caring for your TCG cards much easier. You can categorize your cards by theme or into different editions in order to know where to look for a specific card without messing up your entire collection. Over-handling your cards make them more fragile, so when you have a special system, you will avoid this issue altogether.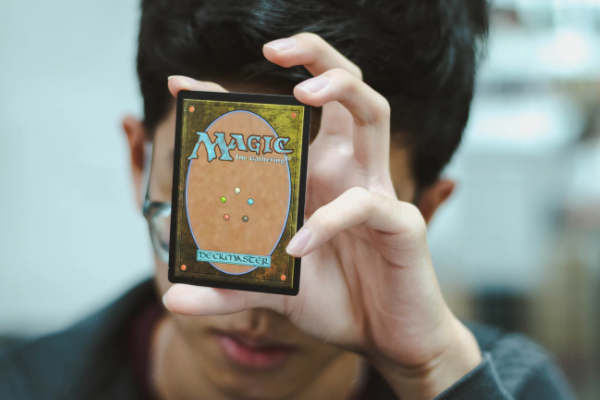 Consider Using A Humidifier
If you live somewhere with extremely humid weather, it would be a good idea to invest in a humidifier. Dehumidifying the air around you will protect your valuable cards and at the same time give you better air quality inside your home. So it's actually a win-win situation!
Keep Your Cards In a Deck Box
If you're a professional player and constantly use your TCG card, you need a storage option that is both practical and efficient. A deck box can give you just that. You can choose the materials and styles that suit your aesthetics. If you don't find what you're looking for, you can have it custom-made.
Store Your Cards In Padded Cases
If you are a lucky owner of precious and rare TCG cards, this storage option is definitely for you. Storing your cards in lockable padded cases is the closest thing you can get to a mobile vault. According to avid collectors, the padded cases will keep your cards in tip-top shape and will protect them against the elements and even against unusual incidents like harsh bumping. However, if you're still a beginner and still don't own an expensive enough collection, you might want to put off this storage option because it can set you back a good 100 bucks. You'd be better off investing this kind of money on building a rich collection first.
Frame Your TCG Cards 
If you're more of a proud collector who likes to put your precious cards on display for everyone to see, then framing is the way to go. Keeping your cards flat and sealed under protective glass will help maintain their shapes and colors for a long time to come. You can also make your TCG cards frame a part of your home decoration. Play with the size and style of frame to match your theme style and color and you will have yourself a one of a kind home accessory that can't be copied.
Caring for your TCG cards is easy if you follow the above tips. However, some cards will need special care, so always check with the seller beforehand and make sure you follow the recommended care instructions. Online forums are also a great source of helpful information as you'll be able to connect with passionate card collectors like yourself.
---