---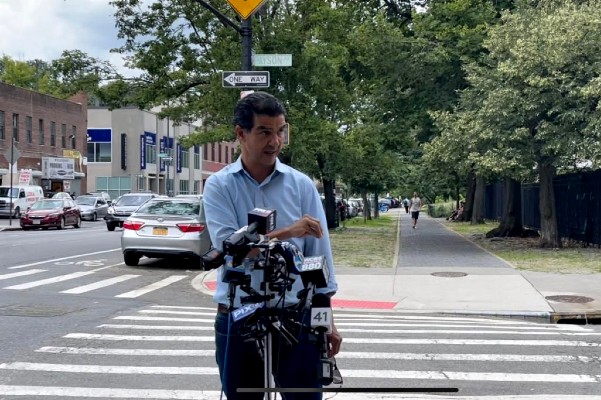 Today, Council Member Ydanis Rodriguez, a member of the Public Safety Committee called on City Hall to add additional resources for all Northern Manhattan parks.
This will be to improve their safety after a series of attacks that occurred yesterday in Inwood Hill Park.
Yesterday, 3 women were either threatened or attacked within an hour in Inwood Hill Park by man authorities are still searching for.
Councilmember Rodriguez called on the City to increase the number of officers patrolling in Fort Washington Park, Inwood Hill Park, Fort Tryon Park, and Highbridge Park.
Councilman Rodriguez also urged the City to add an additional 25 Parks Enforcement Patrol (P.E.P) officers and increase the number of NYPD Mounted and scooter units patrolling in Northern Manhattan Parks.
"Northern Manhattan residents should not be living in fear every time they visit our local parks. The number of park enforcement patrol officers in Upper Manhattan is unacceptable. Northern Manhattan contributes more than 500 acres of City parkland, we need to see more resources to keep our parks safe for all residents," said Council Member Ydanis Rodriguez. "It is clear that we need more resources for our Northern Manhattan parks. We need to see an increase in officers patrolling inside our parks, at least 25 Park Enforcement Patrol officers, and an increase in NYPD mounted and Scooter officers. I will continue to work alongside Northern Manhattan Electeds, City Hall, Speaker Johnson, the 34th Precinct, and community residents to ensure we're keeping all of our parks safe."
"The series of attacks that took place in Inwood Hill Park yesterday were abhorrent, terrifying, and completely unacceptable. Three different women's lives were put at risk, and we simply cannot allow incidents like this to continue," said Congressman Adriano Espaillat (NY-13). "While we're told the authorities are still conducting their search, I join Councilmember Rodriguez today in calling for the City to increase patrols in Northern Manhattan Parks to ensure the continued safety of our community, and the families who call our neighborhood home. Above all, our people's safety must remain our number one priority."
---