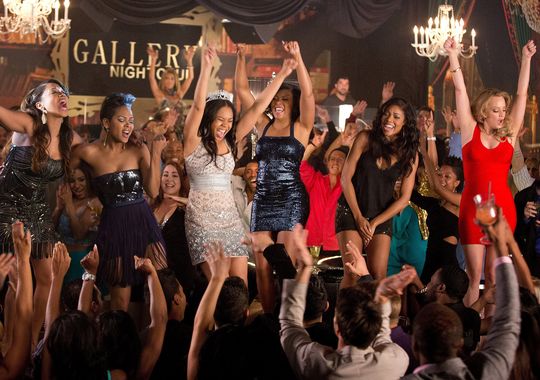 The 2012 ensemble comedy Think Like a Man explored modern dating through Steve Harvey's self-help relationship tenets, yet with the new sequel all the rules are thrown out for a wild and wacky time in Las Vegas.Plans for a romantic weekend go awry when their various misadventures get them into some compromising situations that threaten to derail the big event.
The movie includes a large ensemble with Michael Ealey, Meagan Good, Adam Brody, Regina Hall, Coco "Coco" Austin, Wendy Williams, Taraji Henson, Harlem resident Lala Anthony and many more and directed by Tim Story.
Here's the video:
Movie opens on June 20th 2014.
Related Articles
---