---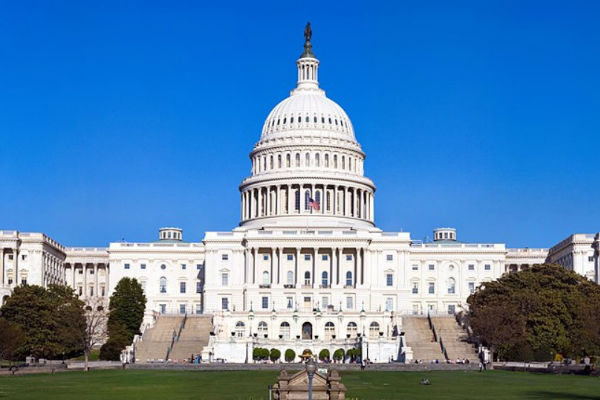 Federal legislators are poised to pass the largest disaster relief bill in United States history on Wednesday in the form of a $2 trillion stimulus package. The package is designed to offset the damage caused by the outbreak of coronavirus in the country, lawmakers announced early Wednesday morning.
The bill will distribute money to state and local municipalities around the country, provide aid to people who have lost their jobs and bail out businesses that have been hurt by a stagnant economy as the nation's biggest cities lockdown to halt the spread of coronavirus. New York City, described as the epicenter of the country's outbreak by both local and federal officials, stands to benefit from many of provisions included in the bill, New York Sen. Chuck Schumer said in a statement.
More than $40 billion will be allocated directly to New York State, much of that money going to relief efforts in the city, Schumer said reports Patch.
Here's how the money breaks down, according to Schumer's office:
$15 billion will go toward unemployment insurance in the state. This stands to benefit many city resident who work as freelancers and gig workers. The stimulus bill has enhanced employment insurance to cover four months of regular pay for workers who have been laid off as a result of social distancing measures to combat the spread of coronavirus.
$15.5 billion will go toward $1,200 checks to be sent to every adult in New York earning below $75,000. Benefits will decrease for adults earning more than $75,000 and less than $99,000. Households will receive $500 per child.
The bill includes $150 billion in aid for hospitals including grants, new protective equipment and construction of new medical facilities. Schumer expects several billion will be distributed to New York.
$5.8 billion will be allocated to local governments in New York State, with $1.4 billion going toward New York City.
Of the $25 billion in relief for public transit agencies, $3.8 billion will go to the MTA.
New York City small businesses and nonprofits will be able to apply for relief with the creation of a $375 billion program for businesses facing difficulties paying rent, mortgages and utility bills during the outbreak.
New York is expected to receive billions in additional emergency appropriations that will go toward funding SNAP benefits, community grants, child care and activation of the national guard.
"This is not a moment of celebration but rather one of necessity," Schumer said in a statement. "The more than $40 billion dollars of additional help on the way to New York is essential to save lives, preserve paychecks, support small businesses, ensure public transit and much more."
Lawmakers announced a compromise on the stimulus package shortly after midnight on Wednesday, the New York Times reported. Democrats and Republicans in the Senate negotiated with White House officials for days over stipulations in the bill such as greater oversight on a $500 billion fund to provide loans to businesses hurt by the coronavirus outbreak. Democrats added provisions to the fund that would bar companies from using the federal funds on stock buybacks.
In addition to greater oversight on how the business bailout money is spent, Schumer negotiated a ban on allowing federal aid funds to benefit businesses owned by family members of President Donald Trump and other government officials, the Times reported.
Schumer said Wednesday that Democrats secured an additional month of unemployment insurance, an additional $55 billion for hospitals and $150 billion for state and local government aid during negotiation sessions.
While federal lawmakers touted the stimulus as a historic achievement on Wednesday, some state officials were less optimistic about its effects on the state. New York Gov. Andrew Cuomo described the aid package as a "drop in the bucket" during his Wednesday morning coronavirus briefing, saying that the state is facing a revenue shortfall of $9 billion to $15 billion.
"If we don't get more $ from the feds I don't know how we right the budget, and that's why this senate bill is so troublesome," Cuomo said Wednesday.
Cuomo also said that the bill only provides New York State about $3 million in funding, a discrepancy from Schumer's statement that it provides $5.8 billion.
In recent days Cuomo has been upfront about the potentially dire situation facing New York State. New York may need 140,000 hospital beds — almost triple the state's 53,000 beds — and 30,000 ventilators in as little time as two weeks, the governor said during a Tuesday briefing at the Javits Center.
"We haven't flattened the curve," Cuomo said Tuesday. "The apex is higher than we thought and the apex is sooner than we thought."
---