---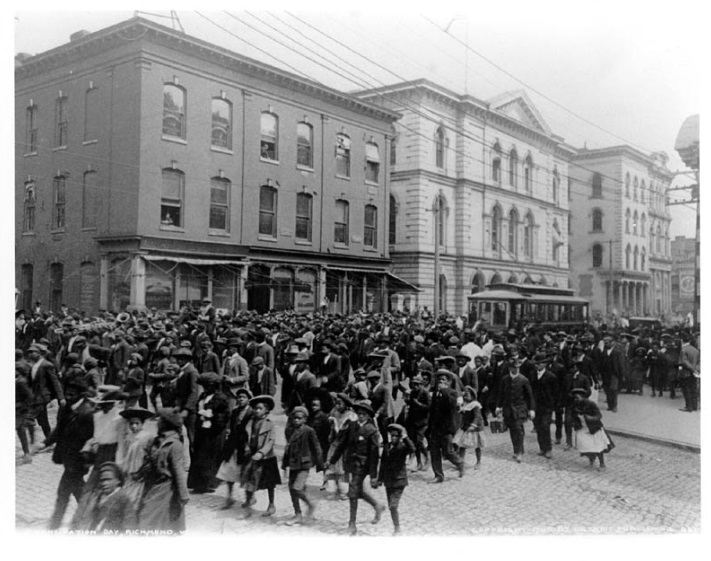 The Schomburg Center for Research in Black Culture in Harlem will launch its annual Literary Festival on June 14, 2021, with a week-long virtual event that champions authors of African descent.
From across the globe and publications that celebrate Black history and culture.
The festival—held online at https://www.schomburgcenterlitfest.org—will host programs for all ages and end on June 19, 2021, in honor of Juneteenth, the holiday that commemorates the day the Emancipation Proclamation reached enslaved Black people in Texas on June 19, 1865.
"As we embark on a new chapter, following a difficult year of struggle and strife, the Schomburg Center remains committed to supporting the art and agency of the Black experience," said Novella Ford, Associate Director of Public Programs and Exhibitions at the Schomburg Center for Research in Black Culture. "This year's Literary Festival not only honors the talent of some of our greatest contemporary writers and artists, but builds on the foundation created by Arturo Schomburg, encouraging freedom of thought, the relentless pursuit of Black history, and the engagement of our imagination towards our collective freedom."
Inspired by the poem Refugee in America by Langston Hughes, the Festival borrows its theme from the opening line, "Words Like Freedom." The artwork, Book of Cures, courtesy of artist Barbara Earl Thomas and the Claire Oliver Gallery, provides the Festival with its visual spirit.
Virtual programs will be held throughout the week and include readings, author talks, and workshops that range from prose to poetry, comic books to young adult novels, fiction and nonfiction. Two days of extensive panel discussions will be held; one focusing on books for children and teens on June 17, 2021, and another to celebrate the festival's conclusion on June 19, 2021, which focuses on the Festival's theme, "Words like Freedom," and includes authors Farah Jasmine Griffin (Read Until You Understand), Ben Okri (Prayer for the Living), Desmond Meade (Let My People Vote), Yaba Blay (One Drop), and Kiese Laymon (Long Division).
A pre-festival event co-hosted with LIVE from the NYPL will also feature author Akwaeke Emezi, author of Dear Senthuran: A Black Spiritual Memoir, in conversation with Saidya Hartman. The program will be held on June 8, 2021, at 7 PM.
Registration is free and open to the public at schomburgcenter.eventbrite.com.
The Schomburg Literary Festival: Words Like Freedom will include:
* All programs listed below will have captions and ASL interpreters
Monday, June 14, 2021, at 6:30 PM
Land Of The Free
Natalie Baszile's debut novel, Queen Sugar, and her latest anthology, We Are Each Other's Harvest, elevate the voices and stories of black farmers.
She joins us in examining Black people's connection to the American land from Emancipation to today.
Tuesday, June 15, 2021, at 6:30 PM
Two Freedoms: Speech and Guns
Carol Anderson, author of The Second: Race and Guns in a Fatally Unequal America, and Ellis Cose, author of The Short Life and Curious Death of Free Speech in America, take us through our fraught history with the first and second amendments to the U.S. Constitution.
Wednesday, June 16, 2021, at 6:30 PM
Freedom To Publish
As news outlets laud a new Black renaissance in the visual and literary arts, Dr. Haki Madhubuti, founder and publisher of Third World Press, and Chris Jackson, publisher, and editor-in-chief of One World, discuss the challenges and freedoms that come with choosing what gets published and subverting dominant narratives.
Thursday, June 17, 2021, from 1 PM–7 PM
No Small Voice
Join us for a half-day of readings, author talks, and panel discussions for young people, featuring prose and poetry, comic books, and storybooks. We will be joined by:
1:00 PM | Jupiter Invincible by Yusef Komunyakaa, and illustrated by Ashley A. Wood, and Ram Devineni, AR Creator
2:30 PM | Chlorine Sky by Mahogany L. Browne
4:00 PM | Born Ready by Jodie Patterson and ABCs of Black History by Rio Cortez
and more…
Saturday, June 19, 2021, from 10:30 AM–5:30 PM
Words Like Freedom
We are celebrating Juneteenth with an incredible lineup of authors from across the globe, including Farah Jasmine Griffin, Ben Okri, Desmond Meade, and Yaba Blay, whose works of fiction, non-fiction, and poetry celebrate and interrogate the sweet refrain of freedom's song in our everyday lives.
The Schomburg Center Literary Festival is generously sponsored by the New York Life Foundation and Deutsche Bank Americas Foundation.
The Schomburg Center for Research in Black Culture, a research unit of The New York Public Library, is generally recognized as one of the leading institutions of its kind in the world.
For over 90 years the Center has collected, preserved, and provided access to materials documenting black life, and promoted the study and interpretation of the history and culture of peoples of African descent.
Educational and Cultural Programs at the Schomburg Center complement its research services and interpret its collections.
Seminars, forums, workshops, staged readings, film screenings, performing arts programs, and special events are presented year-round.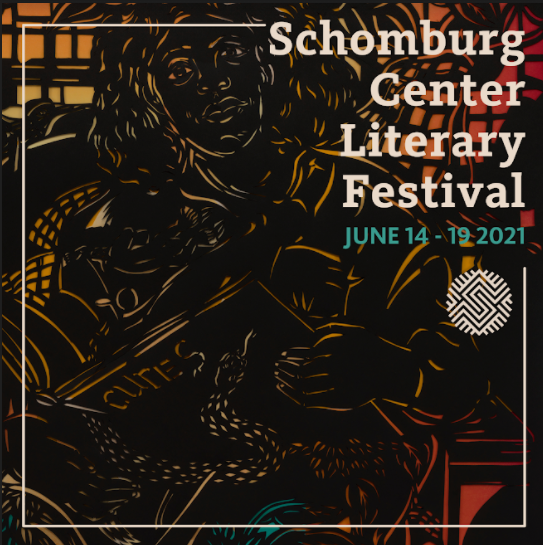 More information about Schomburg's collections and programs can be found at www.schomburgcenter.org. 
The New York Public Library is a free provider of education and information for the people of New York and beyond.
With 92 locations—including research and branch libraries—throughout the Bronx, Manhattan, and Staten Island, the Library offers free materials, computer access, classes, exhibitions, programming and more to everyone from toddlers to scholars, and has seen record numbers of attendance and circulation in recent years.
The New York Public Library serves more than 18 million patrons who come through its doors annually and millions more around the globe who use its resources at www.nypl.org.
To offer this wide array of free programming, The New York Public Library relies on both public and private funding. Learn more about how to support the Library at nypl.org/support.
Photo credit: Juneteenth a history 1905.
---