---
In 1930s Harlem, a man known as Father Divine founded the International Peace Mission movement, founded on ideals of racial equality and communal living. During the Great Depression, Father Divine had tens of thousands of followers, all believing him to be god on Earth.
At the peak of the movement, Father Divine would host massive "holy communion banquets," in which his thousands of followers would converge to him speak on topics from banning capital punishment to ending racial discrimination. Father Divine passed away in 1965, though to his followers, his spirit remains present and active.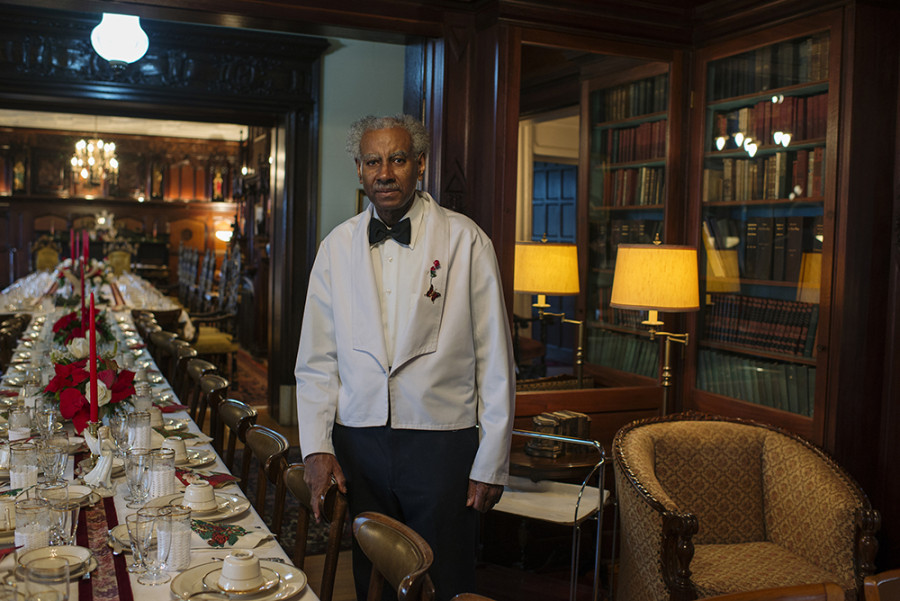 Now only 18 followers remain on Father Divine's estate, living in celibacy with Mother Divine outside Philadelphia. They spend their days recreating the elaborate ritual banquets originated under Father's watch, though with far fewer attendees. Now in their seventies, eighties, and nineties, the remaining followers are likely the last generation. For five weeks, photographer Kristin Bedford lived on the estate, capturing the remarkable lives of these devoted disciples.
Mother Divine speaks:

"As an undergraduate studying American Religious Traditions I came across the book Black Gods of the Metropolis: Negro Religious Cults of the Urban North," Bedford explained to The Huffington Post. "Written by the cultural anthropologist Arthur Huff Fauset in 1944, the book surveyed five non-traditional African American religious traditions in Philadelphia. I was struck by Fauset's respectful approach to researching fringe religious movements that were usually stereotyped and dismissed."
In his day, Father Divine was investigated by the FBI and attacked by the press, in part because of the unusual reality of a black man with no formal education having (and flaunting) wealth during a depression. Not to mention the fact that Father Divine's philosophy was incredibly radical for the time. "He denied the binary categories of race that defined African-American status in this country," Professor Albert Raboteau explained to NPR. "There was no such thing as black or white. These were our mental categories that could be overcome by applying mind power, by applying positive thinking."
In the summer of 2013, Bedford set out to photograph the modern day legacies of the groups she studied in school. When she met the followers of Father Divine, however, her project took a slightly different turn. The followers invited her to help them create an on-site photo archive, compiling over 80 years of photographic history on the site. Bedford agreed, and moved into the estate, both to archive old images and capture new ones. Bedford's only stipulation was not to photograph Mother Divine, whose image is sacred.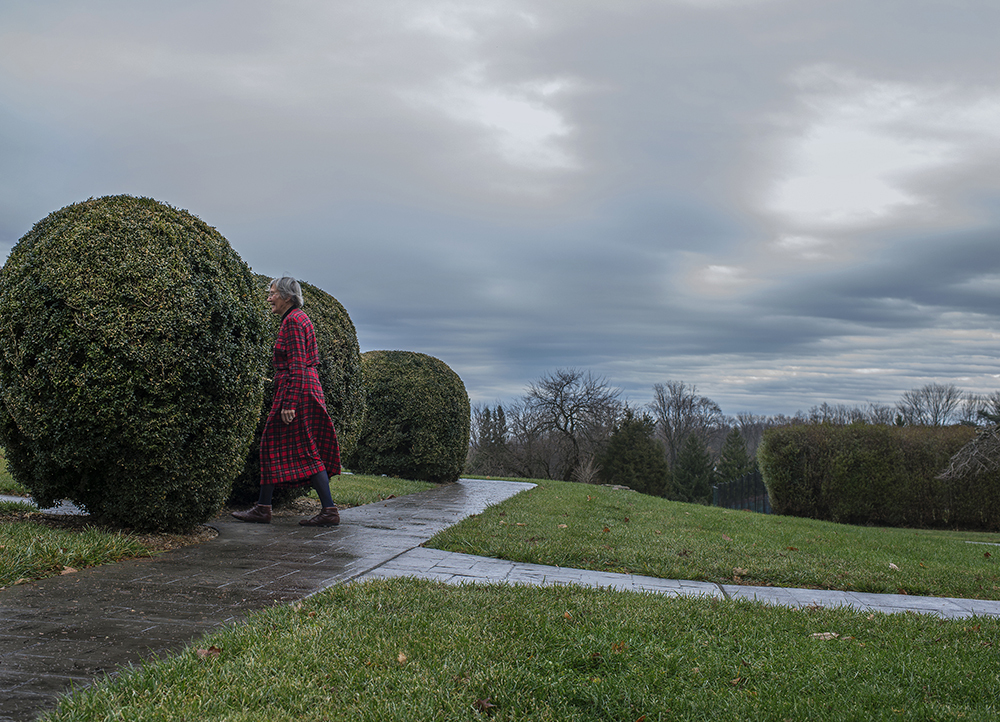 Bedford was enthralled by the sacred substance imbued in every daily chore and ritual on the site, especially the time and effort spent preparing for the holy communion banquets. "These preparations included setting the table, cooking, cleaning, ironing linens, and arranging flowers. Images at the beginning of the project that looked simply like chores became something new in my eyes. It was by working on their sacred meals that the followers felt connected to their God."
The followers keep photos of Father Divine in every room, put fresh flowers on his desk daily and always leave a space for him at the head of the banquet table. "Creating the 'holy communion banquets' is a way for the followers to maintain a visual and real dialogue with Father Divine –- and they often speak directly to him. It was in these daily tasks that I felt like I caught glimpses of their sacred."
Bedford's photographs, at once banal and surreal, capture a pious and devout way of life that will soon be dissolved. "I had no agenda or goals for photographing at Woodmont, I was completely open to the mystery of the project," Bedford concluded. "My process is to turn myself over to the unknown and let my photos tell me what the story is… I chose photos that I hope will offer glimpses of their mysterious and constant faith. With the lack of new followers, their movement is likely in its final chapter. I was given the privilege of seeing their traditions before they fade away. With these photos I want to convey the beauty and the tension of the path they are on."
Read the entire story here >>>
---