---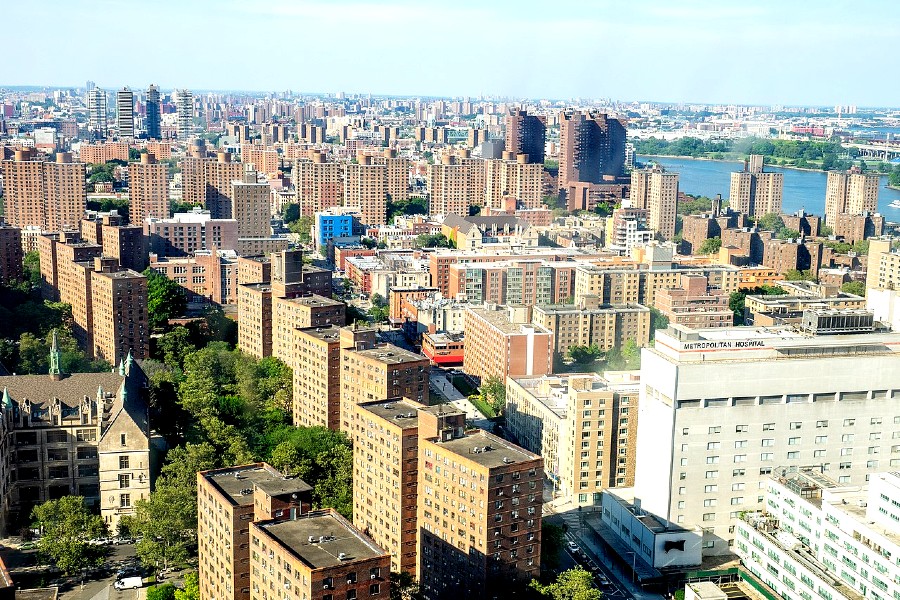 On Sunday, April 2nd 2023, Planned Parenthood of Greater New York hosted an in-person community teach-in event at Riverside Church in Morningside Heights in Harlem.
The event centered on community care and education, food trucks, and giveaways and offered a discussion on how to push back against the current attack on reproductive rights and the pending Texas court decision on medication abortion, which stands to block nationwide access to key abortion drug mifepristone.   
During the event, which saw around 200 attendees, an array of speakers took turns discussing the most pressing issues affecting the reproductive and sexual health movement and offered their expertise and knowledge on what could be done regarding the future of abortion rights in America.  
Panel 1: Clinical Access can be found here and Panel 2: Advocacy can be found here on PPGNY's Facebook page and additional photos and videos can be found here.
Planned Parenthood of Greater New York clinicians and advocates assured participants that no matter the decision, the organization would continue to be here for patients, and will always provide abortion services, no matter what.
Notable speakers and participants at the event included: 
Carolina Franco – Abortion Storyteller
Tabatha Holley – Faith Leader
Somaliah Williams – Somatic Practitioner
Clinical Speakers: 
Gabriela Aguilar – Medical Director, Planned Parenthood of Greater NY
Joaquin Aracena – Assistant Commissioner of Public Health Clinics, DOHMH
Chanel Portia-Albert – Founder and Executive Director, Ancient Song Doula Services
Marisa Nadas – NYC Health + Hospitals/Jacobi | North Central Bronx
Linda Prine – Co-founder, M+A Hotline | Co-founder ACT Access, Telemed Provider Aid Access
Jiana Menendez – Provider, Institute for Family Health
Advocacy Speakers: 
Evelyn Alvarez – Co-founder, Bronx Rebirth and Progress
Chelsea Williams-Diggs – Executive Director, New York Abortion Access Fund
Niharika Rao – Lead Organizer, Reproductive Justice Collective
Elizabeth Estrada – Field and Advocacy Manager, Latina Institute NY
Lily Liang – NYC Organizer, National Asian Pacific American Women's Forum
Breya Johnson – Deputy Director of Organizing, Girls for Gender Equity
Legislative Speakers: 
Kristen Dart – VP of Political Affairs, Planned Parenthood Empire State Acts
Allie Bohm – Policy Counsel, New York Civil Liberties Union (NYCLU)
Nicole Margiasso – Organizing Director, Planned Parenthood of Greater NY 
Planned Parenthood of Greater New York:   
Planned Parenthood of Greater New York (PPGNY) is a leading provider, educator, and advocate of sexual and reproductive health care in New York State. PPGNY offers a wide range of sexual and reproductive health services at its 23 health centers across 65% of New York State. PPGNY is a trusted source of medically accurate, evidence-based information that allows people to make informed decisions about their health and future. As a voice for reproductive freedom, PPGNY supports legislation and policies that ensure all New Yorkers have access to the full range of reproductive health services and education. 
Related Articles
---