---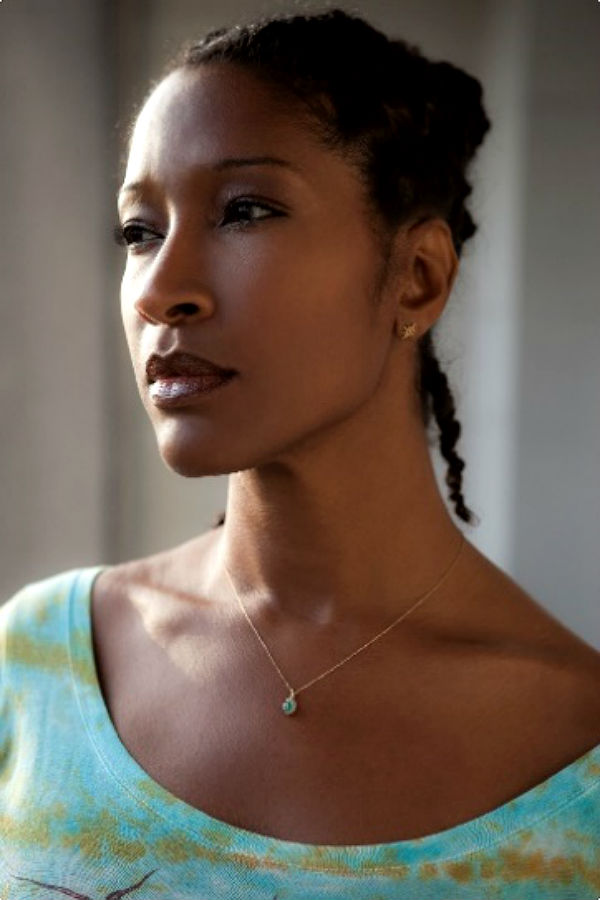 The Peculiar Patriot, Liza Jessie Peterson's one-woman takedown …
of the criminal justice system, has been acknowledged with a grant of $100,000 from the Art for Justice Fund, a five-year initiative that aims to turn art into action, investing more than $100 million into strategic efforts to reform the criminal justice system.The funding has been awarded to Dr. Barbara Ann Teer's National Black Theatre (NBT)to help underwrite the remount and national tour of the solo show about the mass incarceration crisis. Directed by Talvin Wilks and produced by NBT and Hi-ARTS.. The Peculiar Patriot will have previews at NBT in Harlem on July 11 and 12, open on July 13 and run through July 29. The multimedia production, which has just added three more shows to its New York City run, is headed back to the stage just as the prison-industrial complex has set its sights on Central and South American immigrants, erecting private, for-profit tent cities to warehouse desperate families looking for asylum, safety and a better life.
"It builds a strong case against the mass incarceration of African Americans and the effects of a racially skewed justice system … This is a comedy about a tragedy, and a patriotic call for reform," said The New York Times' Laura Collins-Hughes of the show, which had a sold-out world premiere in 2017.
Peterson was invited to apply for the award after philanthropist Agnes Gund saw her perform a short excerpt of The Peculiar Patriot in February as part of an NBT presentation at the "Looking Back, Looking Forward: Culture in a Changing America" symposium at the Park Avenue Armory and linked Peterson with her Art for Justice Fund.
Administered by the Ford Foundation and Rockefeller Philanthropy Advisors (RPA), the Art for Justice Fund aims to change the dominant narratives that dehumanize people caught in the criminal justice system. An important component of the effort is support to artists and artist collaborations to develop, continue or complete work that elevates ideas and stories about the injustice and inequity engendered by mass incarceration.
The Peculiar Patriot follows protagonist Betsy LaQuanda Ross, a self-proclaimed peculiar patriot, as she makes regular visits to penitentiaries to boost the morale of her incarcerated friends and family, and navigates love through barbed wire. As she shares neighborhood updates and gossip and reminisces about friends, Betsy delivers a scathing indictment of the mass incarceration crisis and its effects on the incarcerated, their family and friends and the community at large.
It's important to humanize the numbers, to put a human face on the draconian statistic of 2.3 million citizens behind bars and the additional millions of family members and friends connected to the incarcerated individual…
"It's important to humanize the numbers, to put a human face on the draconian statistic of 2.3 million citizens behind bars and the additional millions of family members and friends connected to the incarcerated individual," said Peterson, who worked in various capacities at Rikers Island for nearly two decades and who was featured in Ava DuVernay's Emmy award-winning documentary 13th.
In addition to the New York dates, Peterson will have stops this fall at ArtsEmerson in Boston (October 15-28), Karamu House in Cleveland (Oct 29-Nov 4), the Flynn Center for the Performing Arts in Burlington, Vermont (Nov 7-11), as well as Lincoln Center Theater educational program performances in New York (November 13- 16, and March 5- 8, 2019), and more.
Scenic and lighting design for The Peculiar Patriot is by Maruti Evans, who was recently nominated for a Drama Desk Award for Outstanding Set Design of a Play for NBT's production of James Ijames' Kill Move Paradise. Projection design is by Katherine Freer, sound design is by Luqman Brown, costume design is by LaToya Murray-Berry, prop design is by Belynda Hardin and stage management is by Mario Wolfe.
Previews will take place at 7:30 p.m. on Wednesday, July 11, and Thursday, July 12; preview tickets are $20. The production opens on Friday, July 13, at 7:30 p.m. with an Opening Night Gala immediately after the show. Subsequent performances will run Sundays at 4 p.m.; Mondays, Thursdays, Fridays and Saturdays at 7:30 p.m.; with a Saturday matinee at 2 p.m. Additional shows have been added on Tuesday, July 17, at 7:30 p.m., Tuesday, July 24, at 7:30 p.m. and Thursday, July 26, at 2 p.m. Tickets are $35 general admission with the following exceptions: The Opening Night Gala ticket is $50 and the final weekend performances are $40. A discounted ticket price of $25 is available for groups of 10 or more, senior citizens, students, active military members and veterans. Tickets can be purchased online at www.nationalblacktheatre.org, by calling NBT directly at (212) 722-3800 or at NBT's box office, open 1-6 p.m., Tuesday through Sunday. National Black Theatre is located at 2031 Fifth Avenue between 125th and 126th streets in Harlem. (Take the 2, 3, 4, 5 or 6 subway to 125th Street.)
For more information, follow NBT on Facebook (@NationalBlackTheatre) and Twitter/Instagram (@NatBlackTheatre). Follow Hi-ARTS on Facebook, Instagram and Twitter (@hiartsnyc).
---