---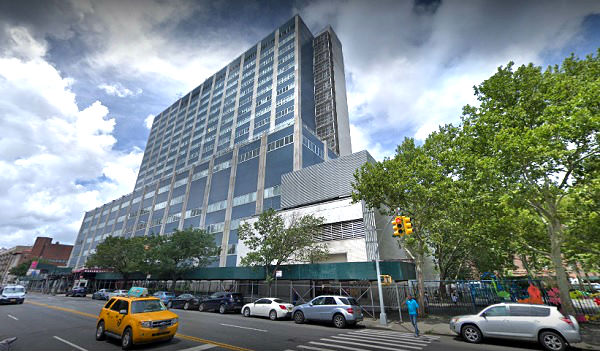 Harlem's only public indoor pool was shut down over the weekend as the city works to renovate the facility, a city Parks Department spokeswoman confirmed with our source.
The indoor pool at the Hansborough Recreation Center on West 135th Street between Fifth Avenue and Malcolm X Boulevard drained its indoor pool on Saturday to perform an "extensive inspection of the pool basin," parks officials said. The inspection is part of an ongoing renovation project and the city could not say when the pool is expected to reopen.
City officials were monitoring a visible crack in the pool's basin prior to shutting down the facility, city officials said. A recent acceleration in water loss at the pool forced the city to drain it and perform the inspection.
Hansborough Recreation Center contains the only public indoor pool in Harlem. The closest alternative indoor pools in Parks Department facilities are located on East 54th Street in Midtown, West 60th Street on the Upper West Side and St. Anne's Avenue in the Bronx, city officials said.
Programming such as a youth swim team and adult swimming programs will be canceled or moved to alternative sites while the city works to renovate the pool at Hansborough, city officials said. New swim team training locations and times are expected to be released this week.
The city's outdoor public pools are set to open for the 2019 season on June 27, according to the Parks Department website.
Pool renovations will not affect other facilities at the Hansborough Recreation Center, city officials said.
"We thank you for your patience while we work to address and improve Hansborough Recreation Center. If you have additional questions, Center Management and facility staff can provide members with information on alternative sites, classes and Lap Swim hours," Emily J. Chase, the Parks Department assistant commissioner for public programs, said in a letter sent to Hansborough Recreation Center members.
---