---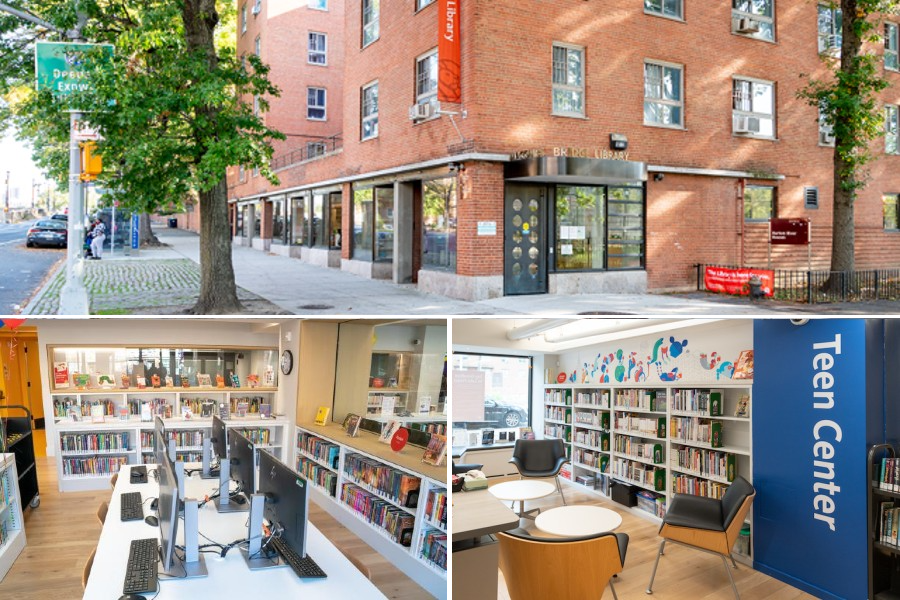 On May 17, 2023, a new chapter in the cultural tapestry of Harlem will be written as The New York Public Library proudly opens its latest Teen Center at Macomb's Bridge Library.
This vibrant space will serve as a sanctuary for the city's teens, offering a plethora of exciting activities, opportunities for self-expression, and a chance to connect with their peers. Prepare to step into a world where imagination knows no bounds and the spirit of exploration reigns supreme.
To celebrate this momentous occasion, the library invites all teenagers to join in the festivities. Indulge your taste buds with mouthwatering pizza, unleash your creativity as you design your own graffiti-inspired T-shirts, and embark on a journey of discovery with cutting-edge technologies like the 3-D printer and state-of-the-art gaming equipment. But that's not all—prepare to test your crochet skills, master the art of button-making, and uncover a host of surprises that await you throughout the day. As a token of appreciation, a secret gift will be bestowed upon every attendee, a memento to cherish as a symbol of this unforgettable gathering.
The Macomb's Bridge Library's newly-enhanced teen center is just one of 14 dedicated spaces set to open this year, a testament to the city's commitment to providing dynamic programs and services tailored to the needs of its students. These centers are thoughtfully designed to create an inclusive and welcoming environment, addressing the educational and social needs of teens. Emphasizing interest-driven learning, the centers will cultivate digital literacy and technology skills, empower teens to engage with their communities, explore their own voices and identities, prioritize mental wellness, and offer mentoring opportunities that foster personal growth.
Located at 2633 Adam Clayton Powell, Jr Blvd, New York, NY, the Macomb's Bridge Library eagerly awaits your arrival on Wednesday, May 17, 2023, at 3 PM. Be a part of this extraordinary moment as the library joins hands with the youth of Harlem, celebrating resilience and a renewed sense of connection after weathering the challenges of the COVID-19 pandemic and the isolation it brought. New York City's public libraries have emerged as beacons of support, rallying behind the city's teenagers through initiatives like Teens 360º, a Tisch Youth Education Program launched in 2021. The NYPL's unwavering commitment to enhancing services for teens has already borne fruit, with expanded offerings at the Stavros Niarchos Foundation Library (SNFL) in 2021 and the recently unveiled enhancements at the Bloomingdale Library in March of this year.
In a world that often overlooks the unique perspectives and aspirations of teenagers, The New York Public Library proudly stands as an advocate, nurturing the next generation of artists, thinkers, and change-makers. Macomb's Bridge Teen Center is more than just a physical space—it is an embodiment of hope, inspiration, and endless possibilities. Join us on May 17, and together, let's embark on a journey of exploration, discovery, and empowerment.
Photo credit: NY Libraries.
---