---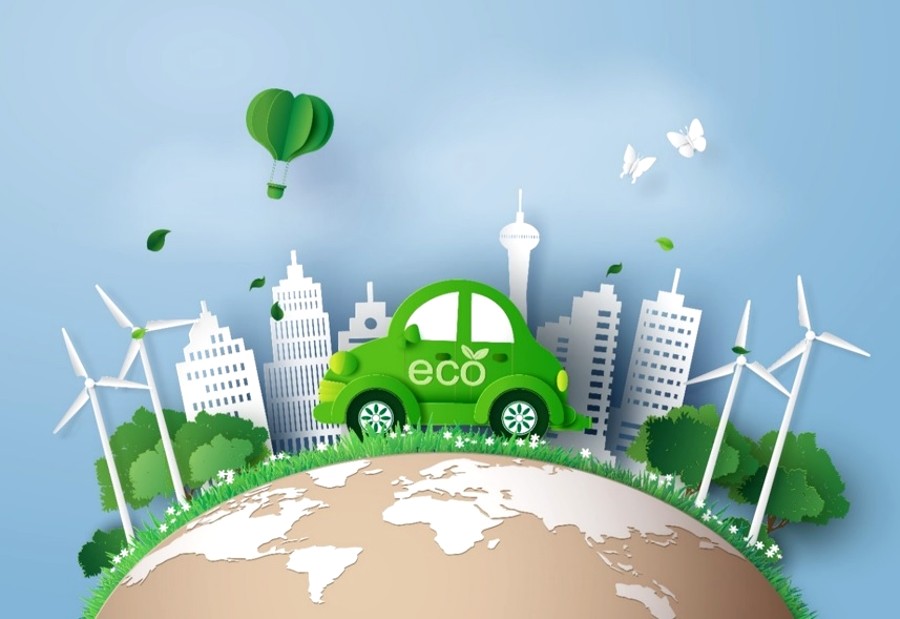 More and more people are using electric vehicles to help make the world eco-friendlier.
By switching your car to an electric or hybrid model, you are making a difference in reducing your carbon footprint.
If you are looking to get a new car and want to take an eco-friendly approach, this article will explain how insurance is affected, the different types of vehicles on offer, tips for choosing green vehicles and which are the top five electric vehicles to own.
Read on to find out more.
How will having an eco-friendly car affect your insurance?
You might find that insurance for electric vehicles (EVs) can be more expensive than insuring a standard gas vehicle. This is because some of their engine parts are more expensive to replace. For example, if a new battery is needed in an electric vehicle it can cost between $4,000 and $20,000.
Despite this, there are multiple benefits to insuring your EV. Some insurance providers offer policy breakdown cover that will tow your car to the nearest charging point, should you need it, and others can cover a home charging point.
Providers can offer discounts to those insuring electric vehicles because they appreciate you are taking a step towards being eco-friendlier.
Types of eco-friendly vehicles
There are a range of different types of environmentally friendly cars, and with so many to choose from, it's useful to know which is which.
Electric Vehicles: Have an electric motor which refuels by charging the battery.
Plug-in Hybrid EVs: Run off both a battery and an internal combustion engine. In order to refuel, the car can be charged, use regenerative breaking (relying on kinetic energy), or through the internal combustion engine.
Fuel Cell Vehicles: A type of electric car, which operates using an electric motor drawing electricity from a hydrogen fuel cell.
Natural Gas Vehicles: Run using compressed or liquified natural gas as fuel.
Flexible Fuel Vehicles: Operate with an internal combustion engine using gasoline or a blend of gasoline and ethanol – referred to as E85, as it contains up to 85% ethanol.
Gasoline Hybrids: Use an internal combustion engine which uses gasoline as well as an electric motor. This results in better mileage than regular gasoline cars, and therefore fewer emissions are released.
Tips for choosing a green-vehicle
It's clear that eco-friendly cars are the future – with 60% of people having considered purchasing a hybrid or electric vehicle. However, we appreciate that choosing a new car is a big decision to make, especially when you are changing to an electric vehicle.
Some people decide to switch to a hybrid car before committing to a completely electric vehicle. In comparison to gasoline-powered cars, hybrids are a great way of being more eco-friendly, particularly when driving around cities. You can avoid spending money on filling up your tank and have the option to switch to electricity for power. Hybrid cars often require less maintenance, as they have two sources of power. They are also quieter vehicles to run, which is a bonus.
If you are wanting to go completely electric, not only are you saving money by not using fuel, but they're eco-friendlier and have an overall higher performance.
So, what are the top 5 most eco-friendly cars?
At the time of writing, these are top five greenest cars in the US:
Toyota Prius Prime – This plug-in hybrid and has zero emissions when in electric mode, with 54 combined MPG.
Kia Niro EV – Kia's first dedicated electric vehicle and 46 combined MPG.
Nissan Leaf – With a lithium-ion battery, this electric vehicle has 111 combined MPG equivalent.
Hyundai Ioniq Plug-In Hybrid – A plug-in hybrid vehicle with regenerative braking and 52 combined MPG.
Mini Cooper SE – Rapid charging electric vehicle with 110 combined MPG equivalent.
We hope this article has given you an insight into what each EV does and how they operate, alongside finding out which vehicles are the most eco-friendly to drive.
---