---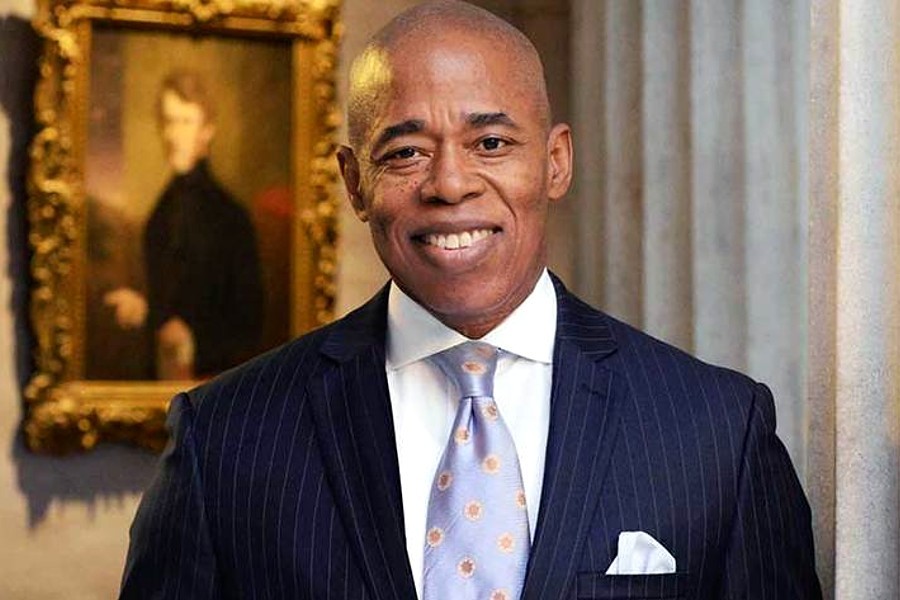 By Mayor Eric Adams
My mission as Mayor of New York City is to focus on the needs of the working people of this city.
One of the best ways we can do that is to get money back in your pocket – money you have earned, money you need to support your family.
Last year we went to Albany to get the Earned Income Tax Credit, better known as the EITC, expanded for the first time in 20 years. The EITC is a refundable tax credit provided to working New Yorkers and families. And I am proud to say that together with our state partners we got it done.
Promises made, promises kept.
The enhanced EITC put $350 million dollars in the pockets of hardworking New Yorkers. That means more money for the essentials: food, groceries, bills & rent. It is a lifeline for so many working people and families across New York City. This tax credit has helped 800,000 New Yorkers and this year we want to reach even more.
And last week we launched a $1.5 million television, print, subway, social media and radio marketing campaign on the enhanced EITC to spread the word to New Yorkers.
This tax season, we want to help more working people get the support they need through the Earned Income Tax Credit.
New Yorkers can visit nyc.gov/getcreditto see if they qualify for this cashback.  If you do, you can apply for this credit while filing your taxes. It is that simple. New Yorkers can file their taxes for free at any one of our NYC Tax Prep locations across the five boroughs or online at getyourrefund.org/nyc
The EITC is a simple and straightforward way to make sure working New Yorkers get their fair share.
Under the enhanced EITC a single parent with one child with an income of $14,750 has seen their benefit increase from $187 to $933. And a married couple with two children and an income of $25,000 has seen their New York City benefit increase from $308 to $925 under the city payment.
I come from a working-class background. My mother worked a double shift as a cleaner to support my siblings and me. There are thousands of New Yorkers doing the same today in our city.
We know many New Yorkers are struggling right now. Rent is going up and inflation is driving up the cost of living.  People are worried about whether they can keep a roof over their heads. And due to the pandemic, many have lost wages and childcare.
Related: Read more The Mayors Op-Ed article posted in Harlem World Magazine.
I know the hustle is real. And I want every hardworking New Yorker to know: We're looking out for you.
The EITC is one of the most effective support programs in history, helping low-income families and workers get a boost as they climb the ladder of success.
Through the EITC we are putting more money in working peoples' wallets and helping lift some of the burdens they face.  Working New Yorkers deserve their fair share and credit, and we are giving it to them. 
Mayor Eric Adams
Mayor Eric Adams has served the people of New York City as an NYPD officer, State Senator, Brooklyn Borough President, and now as the 110th Mayor of the City of New York. He gave voice to a diverse coalition of working families in all five boroughs and is leading the fight to bring back New York City's economy, reduce inequality, improve public safety, and build a stronger, healthier city that delivers for all New Yorkers. https://www.nyc.gov/office-of-the-mayor/
Editor's Note: The Op-Eds may or may not necessarily reflect the views of Harlem World Magazine.
---