---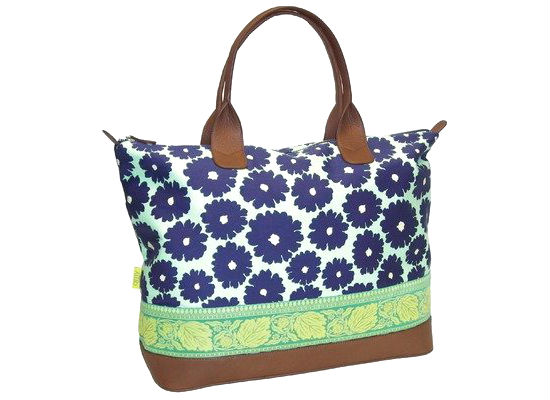 We love this duffel bag with woven trim, leather handles and piping, the interior has pockets and contrasted lining perfect for a trip across town for the Uptown Bounce: Summer Nights on 104th Street and Fifth Avenue or to Inwood for Yinka Shonibare MBE: Colonial Arrangements at the Jumel Mansion before it closes on August 31, 2015.
Its got that Warhol pop blue poppies, and green flower trim that will easily stow under your seat on the way to the beach or on the plane in the overhead compartment heading to the New Orleans Louisiana 2015 Essence Festival.
Constructed from organic cotton. $200.00.
Related Articles
---