---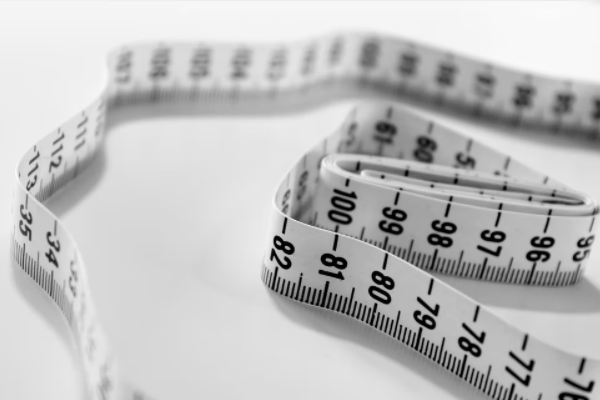 We live in a society where being skinny is seen as the ultimate positive shape to have,  and being a little bit over the norm is seen as unacceptable.
This is funny, considering the majority of people don't fall into the skinny category themselves but don't miss a chance of body-shaming others. There has been scientific backing behind the claim that being slim is healthier than being a little chubby, but contrary to popular notions, being overly skinny is just as bad, if not worse. However, most of us haven't been taught that fat-shaming isn't acceptable and this is why many people unconsciously end up harming people's confidence, self-esteem, and morale.
In this article, we're going to take a look at some of the reasons why you should never comment on someone's weight. It doesn't matter whether you're commenting about how skinny someone is or how fat they've gotten recently, both are equally unacceptable. You'll learn why this can cause long-term damage, both for the person you commented on and you. So without further delay, let's get to it and find out the main reasons why you should never make any comments about anyone's weight.
1. Such Comments are Provocative
One of the biggest reasons you should avoid making such comments is that they are highly provocative and can lead to a dispute. Most of the time, people suppress their anger and frustration when anyone comments on their weight, but there's a limit to how much a person can tolerate, and you just might be the one who goes too far and suffers the consequences in a hurtful argument. Even though you might've made a comment on their body only once, they might have been taunted multiple times before, and your single comment can be the spark that lights a flame. In order to avoid awkward face-offs, it's best that you avoid commenting on anyone's body.
2. There Can be Underlying Conditions
We can never judge a person and what's going on in their life by just their physical appearance. A person could be suffering from a life-threatening eating disorder, thyroid conditions, diabetes, or any other genetic disorder that makes them gain or lose weight. Since you don't know what that person is going through and how much they're struggling, it's completely insensitive to make that type of comment. Try to be sensitive about the matter and think about how you would've felt if someone commented on you whilst suffering from a similar issue. You can think it, but don't say it – you don't know what's going on in that person's life, and your comment could be the cause of some serious consequences.
3. Makes People Feel Worthless
Societal norms these days can often be based on totally unattainable parameters, and judging a person who doesn't fit the (often) photoshopped accepted mold, and not by the goodness of their heart, making a comment on someone's weight makes you one of the bad guys. There's much more to a person than their body weight, anyone who's skinny or chubby can be just as good, if not better, than a fitness fanatic. We need to learn to accept people for who they are. To back this up, the team at PlusSizeZeal.com says that it's a person's personal choice whether they choose to exercise or accept their circumstances as they are. You never know what that person might have contributed to society or to the people who needed their help, making a comment on their appearance will make them feel worthless – despite all of their good deeds and professional or personal achievements. 
4. There's Much More to Life
We get so wrapped up in all these artificial standards created by the beauty and fitness industry that we forget to see people for whom they actually are. There are people blessed with good genetics who don't have to put much effort into maintaining their model-like physique, while there are also people who just can't seem to gain or lose fat despite all their efforts. This doesn't mean that the skinny person will be inherently good or the plus-sized person will be bad. With all that is going on in the world – both good and bad, there are more important things to focus on than our physicality and appearance. These are window-dressing issues, and not important in the greater scheme of things. So commenting on somebody's weight doesn't necessarily make them bad or worthless, your comments only serve to show up your own superficiality and skewed values. If someone bluntly pointed that out to you, guaranteed you'd feel hurt.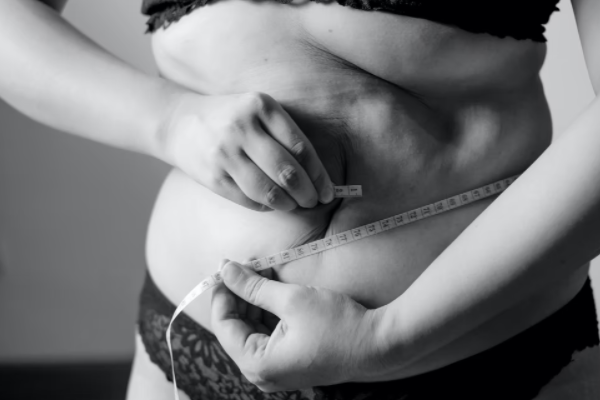 These are some of the reasons why you should never comment on anyone's weight, and there are many other reasons not to do so. It should be a general etiquette taught to everyone in childhood, but unfortunately, this isn't the case. Now that you know why it's so wrong and pointless to make these comments, you'll know not to make them, and you'll also be able to correct anyone else who makes the same mistake.
---