---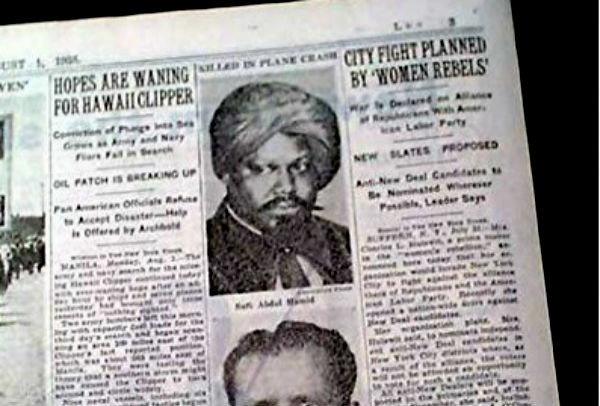 This is a rare original document of Harlem History from The New York Times newspaper, from August 1, 1938, regarding the controversial Sufi Abdul Hamid, who was killed when his airplane crashed in Long Island.
Hamid, born Eugene Brown, January 6, 1903, in Lowell, Massachusetts, was an African-American religious and labor leader, married to Harlem gambler Stephanie St. Clair. Hamid was "one of the first African-American to convert to Islam," he founded a mosque in Harlem and because of his "Anti-Semitism," was called "The Harlem Hitler." In addition, he is known for his role in the business boycotts in Harlem in the early 1930s that were designed to draw attention to discriminatory employment practices of whites, Jews, and other business owners.
Here are selected images from the newspaper: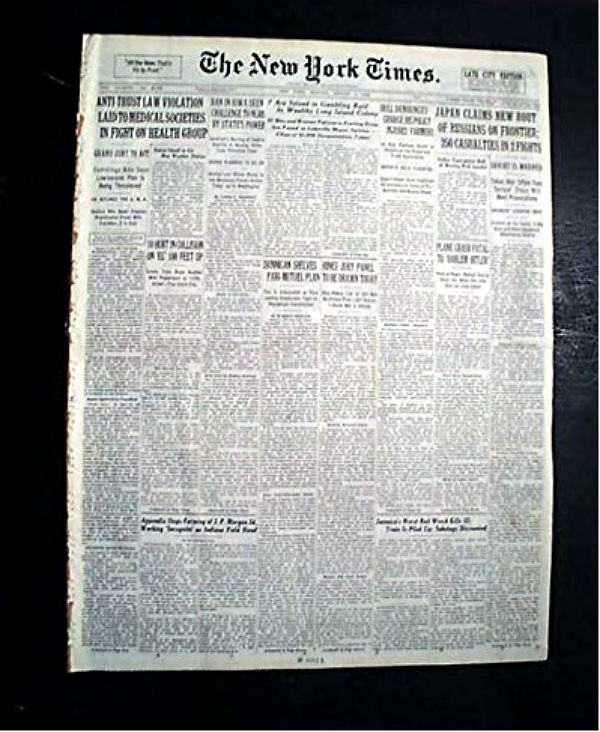 After Hamid's death, his widow attempted to keep the mosque going by claiming nightly visitations by him from beyond the grave, predicting that he would return in sixty days, which didn't come true. Not long after the mosque became a dance hall featuring a one-legged dancer.  Today, the site at 103 Morningside Avenue is the home of St. Luke's Baptist Church in Harlem, NY.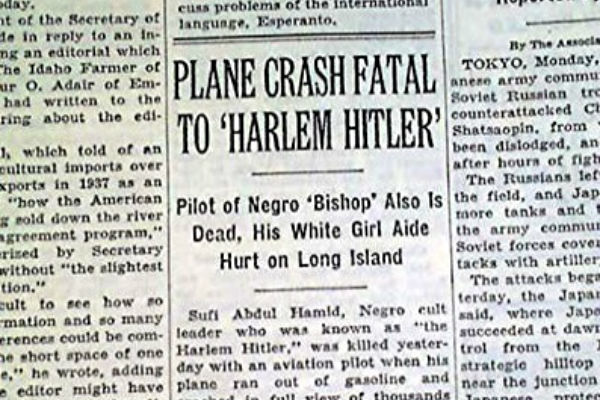 The front page has a column headline that reads, "Plane Crash Fatal To Harlem Hitler" with subhead "Pilot of Negro 'Bishop' Also Is Dead, His White Girl Aide Hurt on Long Island," and the body copy. As you can see in the complete post on Amazon the first report coverage continues with many other pages that include news, sports, and advertisements sections of the day.
The headline below crossing two photographs reads "Father Divine and Followers March to Celebrate the Day of a "New Heaven." The newspaper has photographs of followers marching in the streets of Harlem holding signs with FDR and other signage.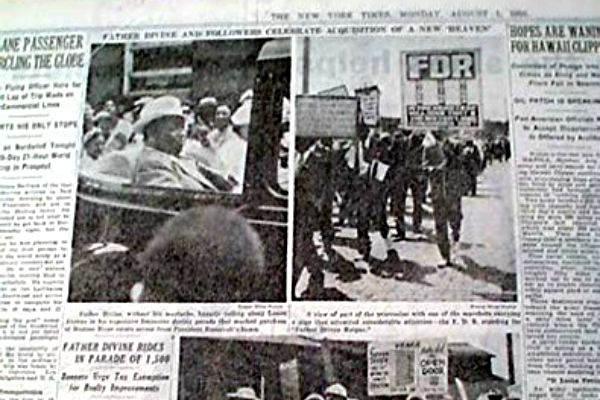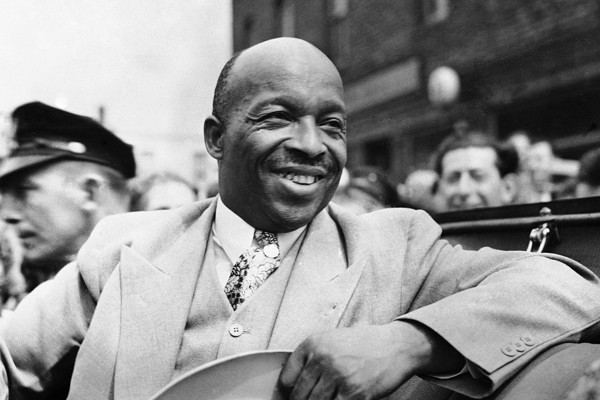 We believe the photograph above was taken during the march in Harlem as he sits in a black convertible car with the same white hat and suite surrounded by Harlemites.
The newspaper sale is complete with all 30 pages of the rag edition of the newspaper, the spine of the newspaper has some residue from disbinding, otherwise in very nice condition.
Click here to review the entire post.
One left in stock and Free Shipping.
Photo credit: 1-3)  4) Father Divine in Car in Harlem, NY. 5) Father Divine in Car in Harlem, NY. Amazon via screen capture via source.
---