---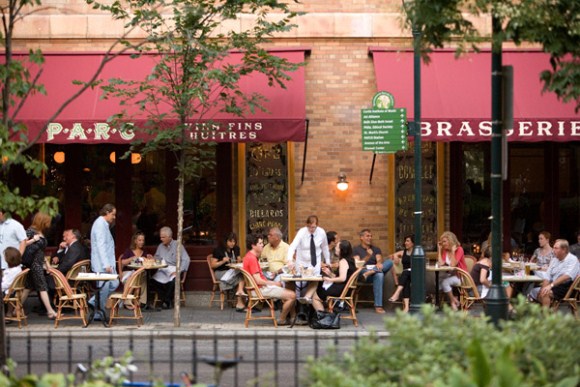 Of all New York's boroughs, Harlem is one that has experienced both the positives and negatives associated with gentrification. 
While the obvious downside to the upscaling of any neighborhood is the likely disenfranchisement of those who have long been residents, the upside of a more fertile ground for businesses and individuals alike is clearly one to shoot for.
When it comes to its restaurant scene, Harlem has more than its fair share of great eateries, be that high-brow dining experiences to affordable soul food dining experiences that are not only delicious but also delivered at a fair price.
Clearly, the COVID-19 crisis has hit the restaurant scene, and the hospitality industry as a whole, hard there is every sign that as we move into 2021 and beyond, Harlem is better placed than most to push onwards to an altogether brighter future.
Studies deem Central Harlem to be the second-highest gentrifying neighborhood in New York City, after Williamsburg, and a key part of what one could deem as 'successful' gentrification is a sign that businesses that operate within such areas of social mobility also follow the housing boom that accompanies the influx of new residents.
Clearly, the 'change' that occurs in areas that experience a significant level of gentrification shouldn't overly subdue the style, ambiance, and vibe of the area itself, otherwise one wonders why people would look to flock to such an area in the first place.
The restaurants that have worked well in the Harlem area in recent years are those that are more in keeping with the overall ethos and mindset of the area itself, and that means restaurants that fit the mood best will work best to serve both the residing community and those who have sought to make it their new home.
Indeed, the success of soul food aficionados like Charles' Country Pan Fried Chicken is a sign that while the neighborhood may be changing, it's eating habits are not. This glorious eatery, where restaurant tables aren't all that relevant and it's all about counter service, is a testament to the sense that Harlem continues to keep it real.
Another that's managed to stem the tide is Harlem's ever-popular Famous Fish Market, a black-owned business that's been open, and busy, for nearly 50 years and is fighting the good fight against both 'bad' gentrification AND the coronavirus. Lines still form for blocks on end, unfettered by the pandemic and as eager as ever to experience the tasty morsels on offer.
The polar opposite to this would perhaps be located in the Rendezvous restaurant that sullied Harlem but has now closed its doors, much to the delight of the average Harlem restaurant who may well have felt, quite fairly, that the modern French bistro wasn't in keeping with the area.
If there is such a thing as good gentrification, and as a term, it's one that does instantly make one cringe, then it's the type that favors moves to blend in the old with the new and that's a delicate balancing act to say the least.
The signs are that Harlem will continue to attract the arrival, and potential success, of new dining experiences and if there is one area of the New York City area that can herald a fresh start after a thoroughly despicable year, then it's Harlem.
---