---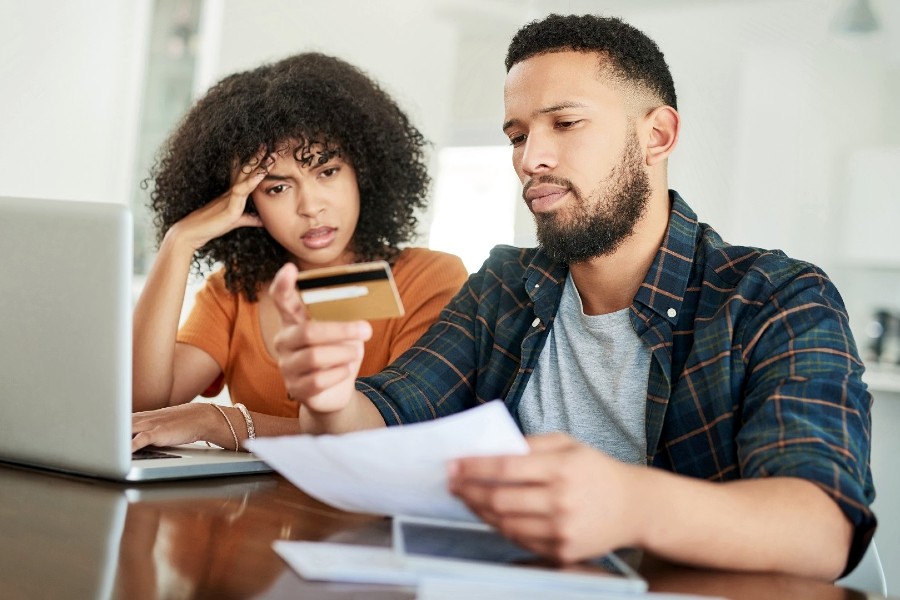 When Federal Reserve policymakers raised the federal funds rate another 0.75% this week, the focus was on Wall Street, where the move was panned by investors.
Stock prices fell sharply once again.
There was less focus on consumers – particularly on those carrying large credit card balances. But they are being affected by the series of rate hikes as much as anyone.
The federal funds rate directly affects what banks pay for money – a cost that is passed on to borrowers. Each time the Fed hikes, banks charge more in the form of higher interest.
That is especially true for the interest rate on credit cards, which was already high before the Fed began to increase interest rates in an effort to rein in inflation. The average variable credit card rate is now 18.77%, the highest since February 1993, according to Bankrate.com. At the beginning of 2022, the rate averaged 16.30%.
The difference in those two rates amounts to about $20 a month in added interest on a $10,000 balance. That might not sound like a lot but for consumers making only the minimum payment each month, it can be painful.
A study by the Brookings Institute found that about three in 10 credit card borrowers make monthly payments at or near the required minimum. Paying only the minimum each month greatly lengthens the payoff time and results in large interest charges. Adding charges to the balance each month only makes the payoff longer and more expensive.
"It is the debt that consumers say they are most worried about," Gary Koenig, vice president of financial security at AARP, told Yahoo Money. "With interest rates on credit cards rising, I would expect to see this number rising too in the months ahead. It is a very difficult situation for many consumers."
Alternatives
Fortunately, consumers carrying high-interest credit card debt have a couple of good options. The first is to apply for a balance transfer card offering a year or more of 0% interest.
By making large monthly payments cardholders can put a dent in their balances because the entire payment goes to paying off the principal. ConsumerAffairs has identified the best balance transfer credit cards here.
A second option is to apply for a personal loan, using the proceeds to pay off a high-interest credit card. According to a study by the St. Louis Federal Reserve bank, there has never been a wider gap between rates on personal loans and credit cards.
According to the latest data, which was for August, the average interest rate on 24-month personal loans was 10.16%, significantly below the average credit card rate. Like other types of loans, rates will vary based on your credit score and how much you need to borrow.
The ConsumerAffairs Research Team vetted 24 loan companies with annual percentage rates (APRs) less than 36%. Check out our findings here.
---