---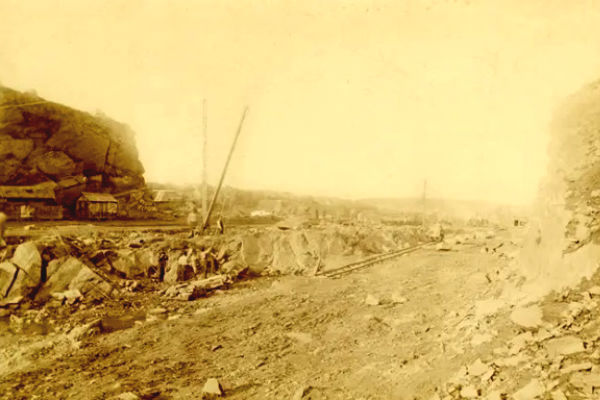 An amazing photograph looking North at the demolition of Harlem's former rolling hills into "The Greatest Grid," at Eighth Avenue from 106th Street looking northeast towards West Harlem around the 1870s.
When the Dutch settled here in 1654, they named the path Bouwerij — an old Dutch word for "farm" — because it connected cattle farms and estates on the outskirts downtown to (what is today) Wall Street, NY.
As early as the 17th century, before the island of Manhattan formed its famous 1811 street "The Greatest Grid," the island contained farms in neighborhoods from Midtown to the Upper West Side in Harlem.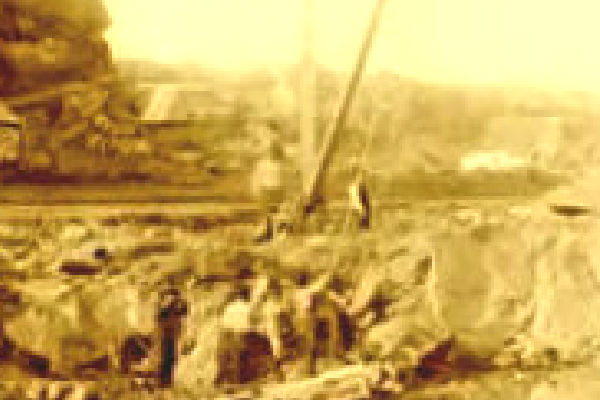 Beginning in the mid-19th century, Manhattan started demolishing the area's hills — and thus farmland and some farmhouses. The demolition with men slicing right through enormous rock mounds made way for the city's level thoroughfares as we see in the photograph. The sepia-toned photographs is from the Museum of the City of New York's online collection that reveals what West Harlem farmland looked like at the time.
Most Harlemites today are living on what was once farmland before it was remodeled like the photograph above before the coming renaissance almost 90 years later.
Photo credit: 1-2) Collection of The New-York Historical Society.
---