---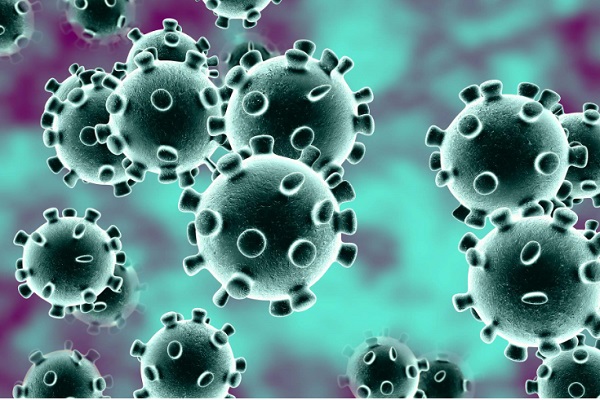 The COVID-19 Crisis tally as compiled by Johns Hopkins University. (Previous numbers in parentheses.)
Total U.S. confirmed cases: 4,307,542 (4,238,500)
Total U.S. deaths: 148,295 (146,968)
Total global cases: 16,534,345 (16,296,665)
Total global deaths: 655,084 (649,662)
Testing delay not improving
Quest Diagnostics has once again warned of delays in getting results from coronavirus (COVID-19) tests. The company said delays are particularly severe for molecular coronavirus diagnostic tests, or PCR tests, which determine whether someone has the virus.
"Demand for our molecular diagnostic testing remains high as the virus has spread across much of the United States, particularly the South, Southwest, and West," the company said in a statement. "Persistent high demand has strained our testing capacity and extended delays for test results."
As a result, Quest says its average turnaround time for reporting test results is now over two days for priority one patients and seven days for all other patients.
Gates sees a falling death rate
Amid all the gloomy news about the pandemic, Microsoft co-founder Bill Gates has a reassuring prediction.
In an interview with CNBC, Gates said he believes the death rate from the virus will recede by the end of this year. He says improved treatments will keep more people from dying. He said remdesivir has shown good results in treating the most severe cases of the virus.
Gates also pointed to two other antiviral drugs that scientists are currently testing. Their advantage, Gates says, is they can be taken in pill form instead of being injected with an IV in a hospital setting.
Pandemic inhibits cancer screenings
There's growing evidence that concerns about the coronavirus caused many people to put off important medical appointments. A study by TriNetX shows cancer screenings declined 89 percent after the virus resulted in shelter-in-place orders.
"These startling results do not bode well for the future," said Jack London, PhD, professor emeritus of Cancer Biology, Thomas Jefferson University. "Oncologists will likely be seeing later stage patients initially which will significantly impact patient treatment and prognosis."
In some cases, patients had little choice. In the early days of the pandemic, most hospitals and medical facilities were closed to anyone other than COVID-19 patients.
CES 2021 will be all-virtual
The Consumer Electronics Show (CES) each year is Las Vegas' biggest event, last year drawing 179,000 people from around the world. But in today's coronavirus world, how is that going to work?
The answer is, it's going to be all-digital. All those futuristic, "gee-whiz" technology products will have to be observed from a distance and on a video screen reported by Consumer Affairs.
"Amid the pandemic and growing global health concerns about the spread of COVID-19, it's just not possible to safely convene tens of thousands of people in Las Vegas in early January 2021 to meet and do business in person," said Gary Shapiro, CEO at CTA, which puts on the annual exhibition. "Technology helps us all work, learn, and connect during the pandemic — and that innovation will also help us reimagine CES 2021 and bring together the tech community in a meaningful way."
Big expansion for Lysol
You may not have heard of Reckitt Benckiser Group PLC, but it makes a very familiar consumer product — one in heavy demand these days. The maker of disinfectant cleaner Lysol is now launching a new business selling cleaners and consulting services to hotels and airlines.
The company — which also makes Dettol soap, Finish dishwasher tablets, and Harpic toilet cleaner — said it had actually benefited from consumers' sudden germ phobia, recording a surge in second-quarter sales.
In the months ahead, the company said it will try to position itself as consumers' and businesses' go-to hygiene expert, taking advantage of Lysol's high brand recognition.
Around the nation
Missouri: Previously, COVID-19 protests had to do with shutdowns and wearing masks. But on Monday, protesters in Missouri called for the state to impose virtual learning in areas of the state where the virus is spreading fastest.

Oregon: Multnomah County recorded a record 119 new coronavirus cases on Monday, about half of those that occurred throughout the state. "This disease is widespread in Multnomah County," Dr. Jennifer Vines, the county health officer, said during a news conference.

New York: New York continues to place states on its "watch list," requiring travelers from those states to self-quarantine after arriving in the state. Meanwhile, Gov. Andrew Cuomo tweeted that he was "appalled" that Long Island residents crowded into a concert venue over the weekend.
For more information about the COVID Crisis click here.
---