---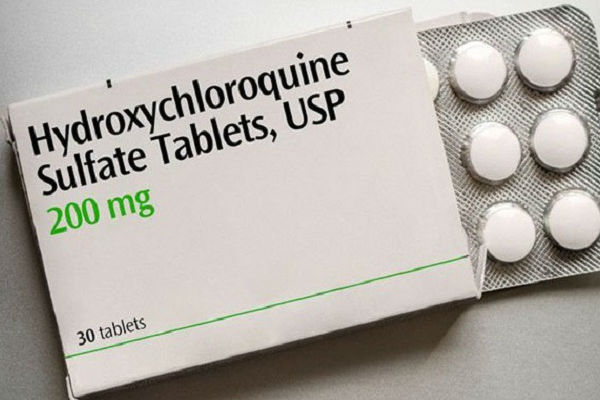 A new study conducted by researchers from Brigham Women's Hospital found that giving COVID-19 patients hydroxychloroquine didn't improve their health outcomes.
Recent studies have found that the popular malaria drug can come with some adverse side effects, particularly for those with preexisting conditions. This most recent report also revealed that the treatment option isn't helping the death rate.
"No matter which way you examine the data, use of the drug regimens did not help," said researcher Dr. Mandeep R. Mehra. "If anything, patients have a higher likelihood of death. We also saw a quadrupling in the rate of significant ventricular arrhythmias in patients with COVID-19 who had been treated with hydroxychloroquine or chloroquine regimens."
Understanding the risks
The researchers analyzed data from the Surgical Outcomes Collaborative, which gave them information on nearly 100,000 COVID-19 patients around the world.
Of that group, nearly 15,000 patients were given either hydroxychloroquine — or medications with similar ingredients — to treat their COVID-19 symptoms. The researchers then evaluated how the drug fared in terms of the death rate and the number of patients discharged from the hospital.
The study revealed that these drugs weren't effective in reducing the COVID-19 death rate; in fact, they actually posed a risk to some patients.
Not only was the death rate higher for patients who took some kind of hydroxychloroquine regimen, but the drugs also increased the risk for ventricular arrhythmia. For patients not taking these types of drugs, the risk for a ventricular arrhythmia was 0.3 percent; that risk jumped as high as eight percent for those taking hydroxychloroquine.
Similarly, the death rate for those on a hydroxychloroquine regimen was over 11 percent, while that figure was just over nine percent for those on a different treatment plan reports Consumer Affairs.
The researchers explained that these types of drugs have a history of causing heart complications in patients, and it's important that both consumers and medical professionals are aware of the risks.
"These findings suggest that these drug regimens should not be used outside of the realm of clinical trials and urgent confirmation from randomized clinical trials is needed," the researchers wrote.
---