---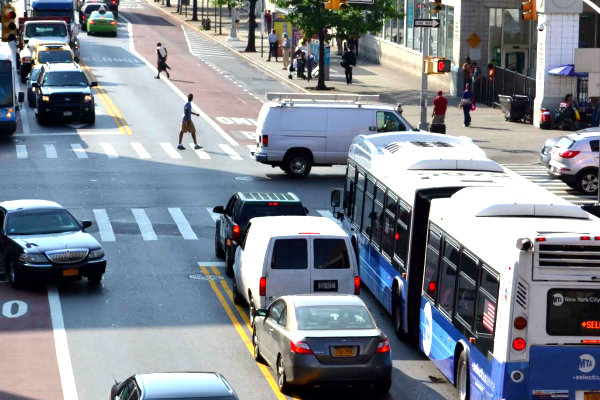 Face coverings will become mandatory in New York State Saturday through an executive order from Gov. Andrew Cuomo.
"You have to wear it," Cuomo said during his daily novel coronavirus briefing. "Stopping the spread is essential, how can you not wear a mask?"
New Yorkers must wear face coverings — masks, bandanas or any fabric that covers the mouth and nose — in any situation where social distancing might be more difficult, such as on the subway or in busy streets.
There may be a penalty enforced by local governments if the executive order is not immediately followed, Cuomo said.
"There is no civil penalty yet," said Cuomo. "I haven't given anybody a ticket for violating anything."
This move amplifies Mayor Bill de Blasio's announcement Wednesday morning requiring city residents to wear face coverings in grocery stores.
"We coordinate as much as we can with everybody," Cuomo said. "But if there's a conflict the state law governs."
Cuomo also announced New York will begin this week to test 2,000 people per day for novel coronavirus antibodies.
Health care workers, first responders, the NYPD and other essential workers will be prioritized for testing, Cuomo said to Patch.
This increase in lab capacity comes as New York City amps up local efforts to manufacture COVID-19 test kits.
"We've all been saying thank you to the health care workers, and that's nice," Cuomo said. "The gratitude is appreciated, but we need support."
---