---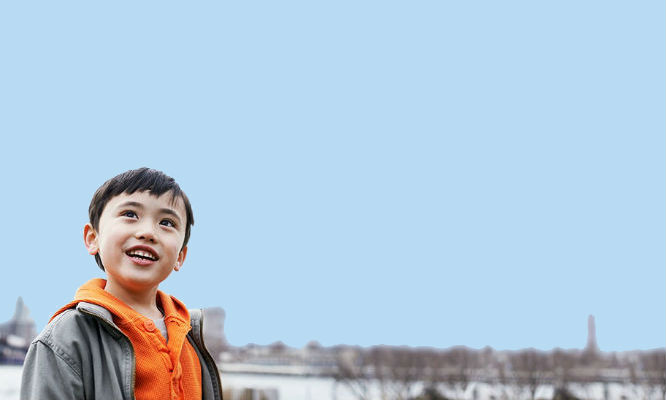 As peak flu season arrives in New York City, Health Commissioner Dr. Oxiris Barbot and Department of Consumer and Worker Protection (DCWP) Commissioner Lorelei Salas remind New Yorkers to limit the spread of flu by seeking care from a medical provider, staying home from work if they get sick and getting a flu vaccine. A flu vaccine, administered even after flu season has arrived, can still provide immunity and mitigate the symptoms and complications should one contract the virus. If New Yorkers do get the flu, they have the right to stay home and care for themselves or their family – thanks to the NYC Paid Safe and Sick Leave Law.
"There's no better protection against the flu than getting the flu vaccine," said Health Commissioner Dr. Oxiris Barbot. "But if you're feeling sick and you suspect you have the flu; we urge you to use your sick leave and protect your fellow New Yorkers by staying home until you feel better."
"New Yorkers don't have to choose between their paycheck and caring for themselves or their loved ones if they have the flu—they have the right to sick leave," said DCWP Commissioner Lorelei Salas. "During this time especially, we urge workers who may be feeling under the weather and to stay home for their health and to limit the flu from spreading."
Under New York City's Paid Safe and Sick Leave Law, employers with five or more employees who work more than 80 hours per calendar year in New York City must provide paid safe and sick leave to employees. Employers with fewer than five employees must provide unpaid safe and sick leave. All covered employers are required to provide their employees with the Notice of Employee of Rights that includes information in English and, if available on the DCWP website, the employee's primary language. Employers must provide the notice on the first day of an employee's employment. Employers must have a written sick leave policy that meets or exceeds the requirements of the Law.
Safe and sick leave is accrued at a rate of one hour of leave for every 30 hours worked, up to 40 hours per calendar year, and begins on the employee's first day of employment. Employees can begin using accrued leave 120 days after their first day of work. For employers who do not frontload safe and sick leave on the first day of a new calendar year, employees must be able to carry over up to 40 hours of unused safe and sick leave from one calendar year to the new calendar year.
If the need to use sick leave is foreseeable, employers can require up to seven days advance notice to use safe or sick leave. If the need is unforeseeable, employers may require notice as soon as practicable. Employers can require reasonable documentation for more than three consecutive workdays as safe or sick leave but it is illegal to require that documentation specify the reason for using safe or sick leave. Employers may not engage in or threaten retaliation against employees, which includes firing and any act that punishes an employee for or is likely to deter an employee from exercising his or her rights under the Law.
Employers and employees can visit nyc.gov/workers or call 311 (212-NEW-YORK outside New York City) for more information; the required Notice of Employee Rights; one-page overviews for employers and employees; FAQs; DCWP's training presentation; and the complaint form. DCWP also developed tools to help employers keep track of employees' hours worked and sick leave used as well as model forms for verification of authorized sick time used, intention to use sick time and request to make up missed work as an alternative to using sick time.
While the annual flu vaccination is recommended for all people aged six months and older, it is especially recommended for those at risk of developing flu-related complications. Those at risk include children under five, pregnant women, people with chronic medical conditions, such as diabetes, heart or lung disease, and those over 65 years of age. Health care workers and people who live or work with people at high risk of flu complications also need a flu vaccine to avoid infecting others.
The flu vaccine can help prevent the pain and misery of flu. It has been shown to reduce the risk of hospitalizations among several high-risk groups, including people with diabetes, chronic lung disease and those over 50 years of age and to reduce pediatric flu-related deaths. Pregnant women have a four-fold higher risk of being hospitalized if they get flu. A flu vaccine can protect them and their infant by passing on protective antibodies to their infants until they can get their own vaccine at six months.
Tips for parents
Cover your nose and mouth with a tissue when you cough or sneeze. Throw the tissue in the trash after you use it.
Wash your hands with soap and water or use an alcohol-based hand sanitizer.
If you or your child is sick with the flu, limit contact with others as much as possible to keep from infecting them and seek care. There are antiviral drugs that a health care worker can prescribe that can treat the flu, reducing the time that you are ill and preventing some of the more serious complications of this infection.
If your child is at high risk for flu complications, you should speak to your medical provider about antiviral medication if they develop flu-like symptoms.
If a child has a condition like asthma, call a doctor if they show flu-like symptoms.
The Centers for Disease Control and Prevention recommends that you stay home for at least 24 hours after your fever is gone except to get medical care or for other necessities.
The vaccine remains readily available; to find a vaccine, New Yorkers can call 311, visit nyc.gov/flu for the Flu Vaccine Locator or text "flu" to 877877.
---