---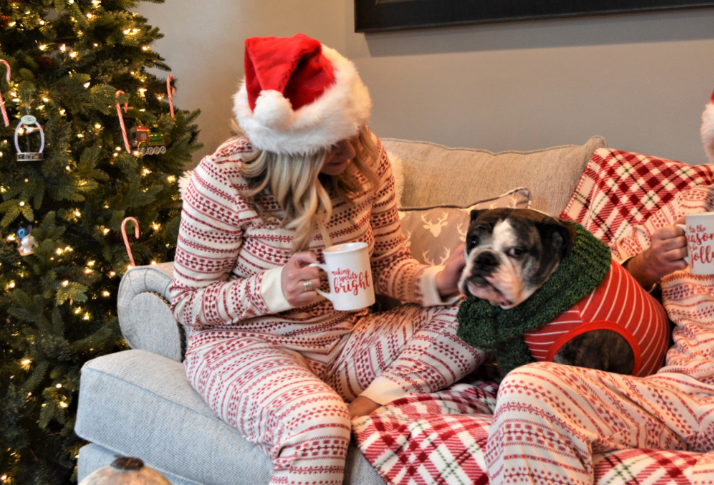 Everyone loves a great ugly sweater party, but instead of sweaters this year, why not try an ugly jumpsuit party? Everyone will stay warmer and more relaxed, after all, isn't it more fun to wear a jumpsuit or onesie instead of jeans and a sweater? Everyone can get together and enjoy the festivities in fleece or flannel. Retailers offering these jumpsuits and onesies present you with a wide assortment of everyone's favorite characters. Exploring these bestsellers could give you and all your friends excellent choices for any gathering.
Are You Ready for a Vacation?
National Lampoon's Christmas Vacation has become a staple for everyone during the holiday season, and everyone loves the antics of the family and revisiting cousin Eddie. Partygoers can choose from fleece Christmas pajamas featuring red and white patterns with a funny slogan. The zip-up pajamas offer a cozy option for a fun gathering or just a great choice for lounging around the house. They are hooded and easy to take on and off as needed for bathroom trips.
You'll Shoot Your Eye Out!
A Christmas Story is best remembered by the fuzzy pink bunny PJs and, of course, the fishnet leg lamp. For your ugly Christmas jumpsuit party, retailers present the adult-sized bunny pajamas complete with long ears and tail. With this pink and fuzzy set, anyone could win top honors for any ugly Christmas jumpsuit contest, and they will stay warm throughout the gathering.
Don't You Love Elf?
Dressing up as Buddy the elf is another fun and enduring choice for an ugly Christmas jumpsuit party. He has become a fun and entertaining character that kids and adults love during the holiday season. Wouldn't it be fun to dress up as an elf that was raised by Santa? Of course, it would! The hooded pajamas feature yellow pants with a connected green shirt and belt. It has the same fuzzy collar and cuffs as Buddy himself. Anyone dressing up as Buddy is sure to be the life of the party.
Merry Christmas, Ya Filthy Animal!
Everyone loves Home Alone, and now anyone can dress up like Kevin McCallister and go on an epic adventure. The adorable zip-up pajamas feature the gangster slogan repeated by Kevin in the movie, "Merry Christmas, ya filthy animal." It features the same pattern as the pajamas Kevin was wearing when he realized his family left him home alone.
Sharing Customized Christmas Jumpsuits
Brandishing your family name on the backside of Christmas pajamas could prove hilarious for everyone. Families that have grand plans for Christmas morning could get matching pajamas that have been customized. They make for great Christmas morning pictures and create wonderful memories for the family, and they can wear their custom pajamas any time they want. Families have choices between red or white patterned pajamas with red or green back panels. The text appears on the backside of the pajamas according to the family's preferences.
Everyone Loves PewDiePie
Everyone's favorite Youtuber, PewDiePie, has taken social media by storm with his discussions on everything from the latest video games to comedic faux pas happening throughout the world. He presents his comedic perspective on life and the craziness you just cannot make up. For those who love him, retailers present the PewDiePie Christmas onesie. It comes in red plaid flannel with a Santa hood, complete with a full face and beard. It is hilarious and clever, and the onesie could provide the greatest choice for an ugly Christmas jumpsuit party. The pajamas are light-weight, cozy, and guaranteed to make a lasting impression.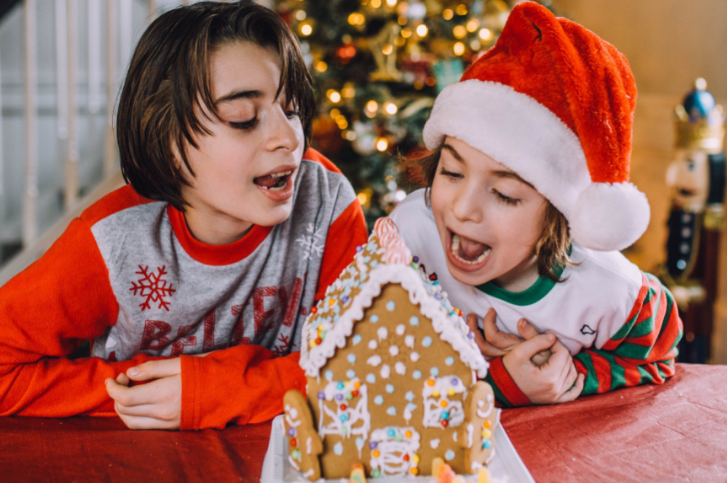 Whether you want cozy pajamas or are preparing to set up an ugly Christmas pajama party, retailers do not disappoint with this year's collection. All pajamas offer a chance to step into the shoes of several of everyone's favorite characters and celebrities. These well-constructed pajamas offer warm and cozy choices for cold winter nights and great choices for your next pajama party. Retailers offer choices including Buddy the elf and an opportunity to wear fuzzy footed bunny pajamas just like Ralphie Parker in A Christmas Story. Reviewing all the great selections shows consumers what options are guaranteed to help them win any contest for the ugliest Christmas pajamas at the party.
---