---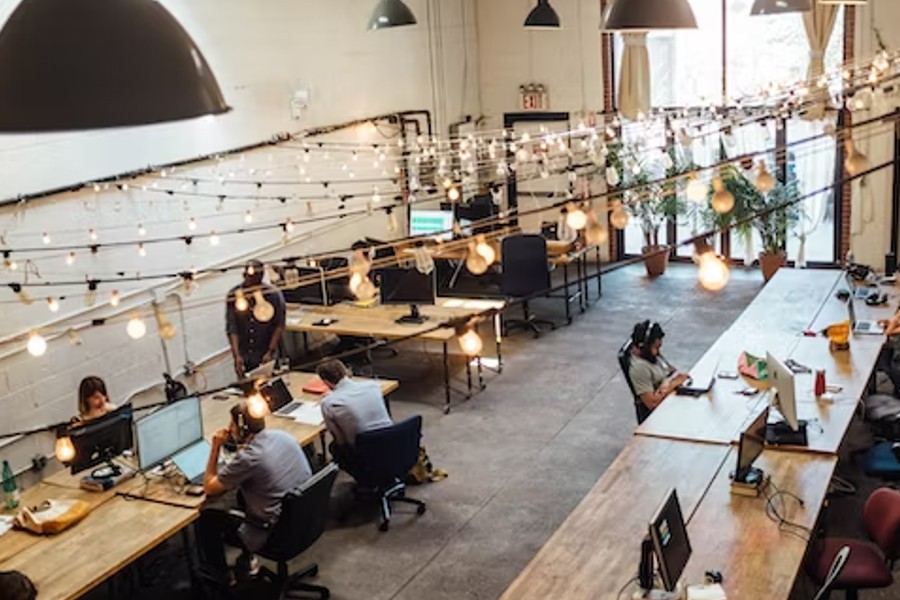 Coworking and coliving are hot terms these days.
With many people deciding to ditch the traditional office space, more and more are deciding to forget their standard living conditions altogether and get on the coworking bandwagon.
During its early days, pioneering companies like Google started experimenting with the layout and features of its office spaces. Knocking down walls, adding more interesting workstations and areas for recreation to keep people rejuvenated…then, the trend started shifting towards full-scale coliving. If the place we work in is going to be that much fun, many people thought, why not just move in altogether?
And so digital nomadism was born. Where are the big spots to find coworking spaces in, though? Do people just go wherever suits them, or are there particular hotspots that remote workers are attracted to? The answer is yes, there are several spots in particular that are becoming very big in recent times. Let's take a closer look at them.
Bansko, Bulgaria
While this famous Bulgarian ski resort doesn't offer coliving, it has become a magnet for digital nomads. Bansko offers coworking spaces that you can find easily, and managers offer tips on apartments to buy or rent around town. It also hosts the world's largest digital nomad conference every summer, attracting almost 1000 nomads from diverse corners. Construction of a full-scale coliving facility is currently underway in the nearby resort town of Semkovo.
Choosing Bulgaria as a coworking option can be a great option in many respects. Right in the heart of Europe, you'll have easy access to not only Bulgaria's ski resorts, but also the Black Sea and other parts of the Balkans. And the rest of Europe is not far away, either. So you'll get the seclusion of living in a quaint, small town in the mountains, but also the freedom to head out and reach any number of major European cities with ease.
Chiang Mai, Thailand
Who wouldn't want to work remotely in Southeast Asia? Well, the Thais clearly understand this well and therefore have come to host one of the most popular coworking and coliving sites in the world. Chiang Mai is home to thousands of digital nomads – in fact, it is difficult to find precise statistics on the numbers because many of them stay only seasonally or move around throughout Thailand.
We don't have to list all of the advantages of living in this tropical paradise. Access to the sea, fantastic weather year-round, low cost of living…it all makes this one of the most desirable coworking destinations out there. And because Chiang Mai in particular has become such a coworking magnet, it now has a very well-developed infrastructure for working. So you'll get all the conveniences of being in a modern office without the burden of having to sit through the usual workday. And when you're done with work at your coworking space, you can head out to the beach.
Lisbon, Portugal
Actually, there are several spots in Portugal that vie for the nation's biggest coworking and digital nomad hub. But many experts believe that Lisbon is the biggest spot. The nation's capital offers many of the same geographical advantages that Bulgaria does, but in Lisbon you'll also get all the things that come with being in a vibrant capital city. Exciting nightlife, amazing restaurants, and super-friendly locals are all among the things that draw remote workers in from far and wide.
Porto and other cities are also making themselves into popular coworking spots, albeit on a larger scale. So if Portugal is of interest, you'll simply need to decide whether you prefer to live in a large city in the middle of the country, or in a smaller seaside one.
Mexico City, Mexico
If you like the idea of living in one of the biggest cities in the world and would rather be within the Americas, you might consider Mexico City for your coworking paradise. There are many reasons that digital nomads are clamoring to move to this massive city. You'll always find something new with the nightlife, amazing restaurants, and rich historical sites all around.
While it may be harder to reach other countries than in Europe, there will be plenty to keep you occupied in Mexico. When you're done with your coworking spot for the day, you have beaches and varied terrain only a couple of hours away, and you can keep yourself occupied learning about different regions and indigenous cultures for months. And actually, Central America isn't too far away either.
Think about the possibilities
Remote living and coworking isn't all fun and games, of course. People estimate that you should make at least $75,000 a year in order to live comfortably in many of these locations. And the costs are going up. As nomads pour into these once-cheap tropical and exotic spots, the gentrification is causing locals to move away as more expensive housing units are built and higher-level restaurants, shops, etc move in.
In addition, you'll need to think about your visa situation. Different countries have different requirements for digital nomads. And your own country of origin will play a role in where you can live and for how long, as well. In some of these places, remote workers might stay for half a year and then go somewhere else. So you'll need to carefully check out the conditions of your choice country before you start making plans.
Once you find the right place and get everything in order, you can set off on your new adventure!
---