---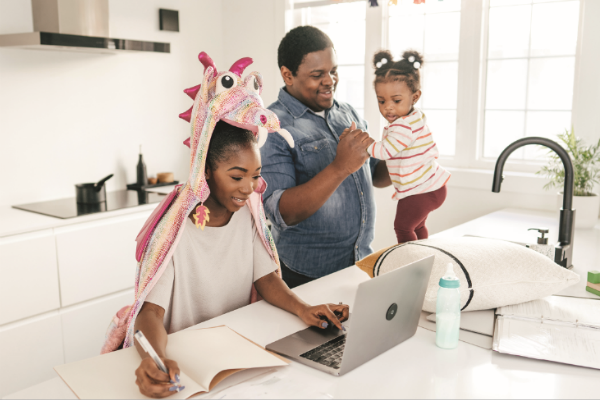 Choosing a career when you have a family can be difficult, as your commitment to your family might impact the number of hours that you can work and your ability to obtain the right qualifications.
However, it is never too late to start on your dream career path, and here is a list of some of the best careers that you can choose from once you have started a family.
Do you want to inspire children and young adults other than just your own to find their passion and to go far in life? If this is the case, you might consider choosing a teaching career, as this will allow you to work with kids of all ages to achieve all their dreams and to learn about the facts that interest you. Not only this but working within school hours means that you will have much less trouble trying to work around childcare commitments than you would if you had a job where you had to work 9-5. What's more, if you want to help kids with disabilities to get the same quality of education as others, you should consider getting a special education credential.
Although you might think that running a small business will drain all of your time and energy and that this will impact your kid's childhood, this is not always the case. Many parents decide that they are going to start up a business which they can operate around the needs of their children, as being a small business owner means that you work for yourself and yourself only. Then, you should look into the many business ideas that you can start up from home and with little funding, such as arts and craft businesses. You might even be able to start manufacturing products on a small scale at home.
Many healthcare careers are incredibly demanding and force you to work long hours. However, there are many different options for a career in this field, including home help nurses and midwives, which means that you can find a role that suits your interests and that can allow you to work around your children's timetables. Many parents find that they can use the skills that they have cultivated as a parent in the healthcare field, such as patience, compassion, empathy, and listening skills, and so they are extremely likely to succeed if they were to take on a healthcare career.
One of the greatest elements of being a personal trainer is that the role is completely flexible, allowing you to take on only the jobs and responsibilities that you have time for. Personal trainers can book their clients in for appointments at a time that suits them and often choose to lead fitness classes to complement their main source of income. However, personal trainers usually have to market their services themselves, which can take time which you might rather spend with your children.
---