---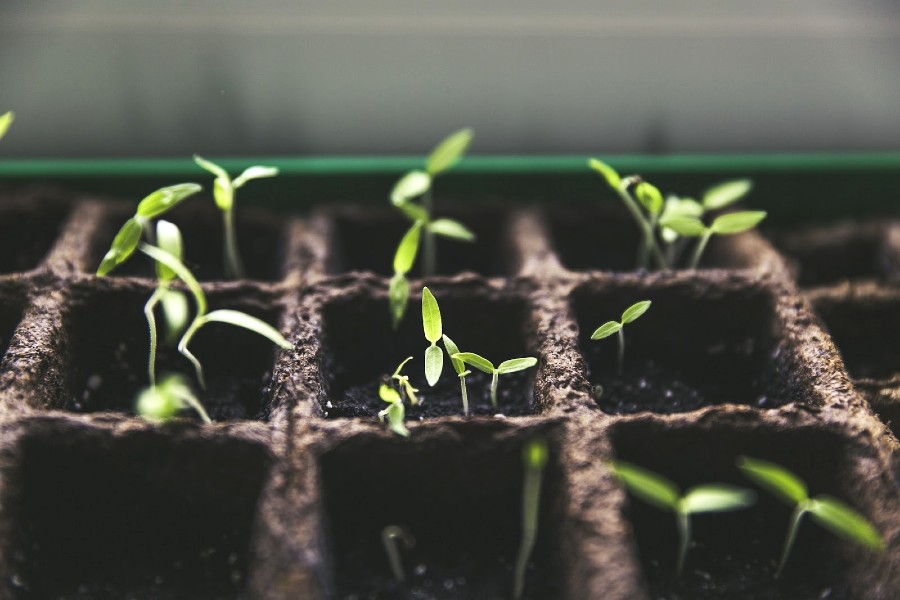 Urban gardening is an incredibly rewarding way to grow your own food, connect more deeply with nature, and save money.
With the trend of urban living growing worldwide, it has become increasingly important for city dwellers to find ways to bring green into their lives. Urban gardening can help us create a greener world in our own backyards. In addition to being a fun and rewarding hobby, urban gardening provides significant advantages. Here are some of the top reasons why you should start urban gardening now.
Encourage Healthier Diets
Urban gardening lets you grow your own fruits, vegetables, and herbs without relying on the grocery store. Home-grown produce is generally fresher and healthier than what you'll find at the supermarket since it hasn't traveled long distances or been stored for a long time. Growing your own food can also encourage healthier eating habits since you'll be more likely to snack on something fresh and nutritious.
You can start your urban gardening by planting small plants in containers or even window boxes and growing them indoors. As highlighted by the team behind Harper's Nurseries, there are various solutions that can help you start your urban garden. For instance, you can plant vegetables and herbs in self-watering containers, grow vertical gardens, or start an aquaponic system. Ensure to research which plants are suitable for your space and climate.
Save Money
Urban gardening can also help you save money on groceries since you'll no longer be spending as much at the store. Growing your own food can also reduce the cost of eating out since you'll have plenty of fresh ingredients on hand to make delicious meals. Plus, with gardening, you can grow hard-to-find items or pricey product that isn't budget-friendly when purchased from the store.
You'll also be able to save on food waste because you'll only be harvesting what you need rather than buying a lot of food and having it go bad before you can use it. Additionally, if you're into composting, you can turn kitchen scraps and yard waste into nutrient-rich soil that helps your plants thrive without having to buy expensive fertilizers or soil amendments.
Connect with Nature
Urban gardening also offers a great way to connect more deeply with nature in an otherwise concrete jungle. There's something incredibly fulfilling about cultivating your own food and watching it grow from start to finish. Spending time outdoors can also help reduce stress and anxiety while promoting a greater appreciation for the environment.
Plus, with urban gardening, you can attract beneficial wildlife such as honeybees, butterflies, and birds to your backyard while providing much-needed food sources for them. You'll also be able to observe the different stages of life in nature from the comfort of your home. For instance, you'll be able to watch the birds build their nests or the bees pollinate your flowers.
Use Underutilized Land
Urban gardening can also be a great way to use underutilized land in cities. From rooftops and balconies to vacant lots, plenty of spaces can be turned into gardens for growing food and flowers. This allows you to reclaim unused urban areas and helps create more green spaces in your city.
Community gardens are a popular way to use underutilized land and foster collaboration between neighbors, creating an interdependent network that sustains itself through collective efforts. If you have the right space available, this is a great option for getting involved in urban gardening. And if you don't have that kind of space on hand, look into renting or volunteering in existing community gardens.
Provides Meaningful Local Employment
Urban gardening can also provide meaningful employment opportunities in cities. Since many urban gardens are operated by non-profit organizations, they rely on volunteers and interns to help with their work. This provides an opportunity for people who might not otherwise have access to jobs or gainful employment to find meaningful work in their local communities.
In addition to providing employment, urban gardening can also help teach valuable skills such as sustainability, food production, and nutrition. This is an important step towards creating more sustainable cities that value both environmental health and human well-being.
Learn a Unique Skill
Lastly, urban gardening can be a great way to learn a unique skill and tap into your creative side. You get to decide which plants you want to grow, how you want to arrange them, and how you'll water or fertilize them. This allows for plenty of experimentation and lets you practice valuable horticultural skills that will come in handy for future gardening endeavors.
Plus, the more you practice, the better you'll get, and the more you can master the skill. Who knows? You could even build a business around it! Start small and see how far your urban gardening skills can take you.
Urban gardening is a great way to bring nature into your backyard, use underutilized land, create employment opportunities, and learn unique skills. Whether you have a balcony or a backyard, urban gardening can be an enjoyable and rewarding experience that allows you to express yourself while cultivating your own food and growing closer to nature. So why not give it a try and embrace the urban gardening lifestyle?
---