---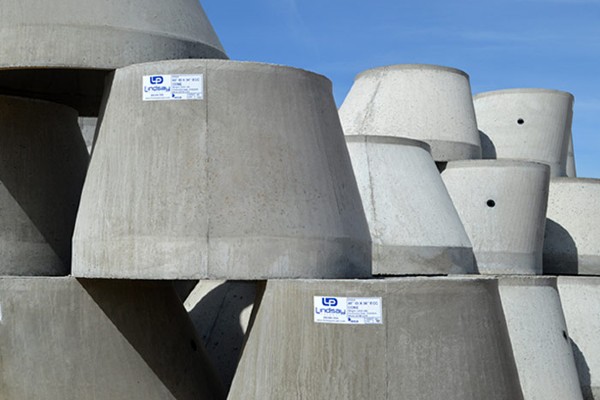 Construction can be extremely time-consuming, unsafe, and labor-intensive.
Traditional ways of construction have been challenged by all these new technologies that make a better argument in itself on why it should be the user choice now. The effort and investment of resources that goes behind traditional construction, which is often disrupted due to several reasons, can now be utilized into doing something else.
Precast concrete eliminates many hurdles of traditional construction. That is because these kinds of products can be made already before reaching the location. Therefore, when it reaches the location, it only needs to be installed. Not only does it reduce time consumption, but also decreases the amount of labour your workers have to put into work. Precast concrete is also good for building things that need to reach a certain height. Amidst all the things that can be made with precast concrete – one of the most important is the precast concrete manholes.
Manholes have often been the source of eyesores and accidents – it is the arch-enemy of aesthetics. However, it doesn't need to be so anymore. With precast concrete, you can speed up your construction and give it a nice look as well. And because it comes customized you can also have it designed your way. Besides being a necessary evil, manholes also help regulate the drainage system of an area. In today's day and time, one needs to be conscious of the systems they build as well as be aware of the environmental implications of it. Platforms like CivilMart caters to these needs and concerns through their years of expertise to bring you the product that you want. But what makes precast concrete manholes so important?
Time efficiency: Precast concrete comes to the location only after the structures have been fully made so all that gets left to be done on the site is installation. This saves a lot of time and labor that would otherwise be invested in manual mixing of concrete. And as we all know, time is money, this will, in the longer run, also save you a lot of money.
Flexibility: The best part about precast concrete is that it can be customized into your desired shape and size. You don't need to tolerate a blob on your design. It can be painted from the top as well. Thus, precast concrete manholes cater to the aesthetics of a scenario as well.
Reduces reliability on the weather: Many a time, even when all your workers are on time and are putting constant work into building the project, factors like rain can cause a serious hindrance in the process of construction, more for some areas than others. With precast concrete, you don't have to give a lot of time to on-site mixing that even with the best plans do not get executed in the best way. Also, you don't have to wait for the sun to dry the concrete which is often hindered by rain.
Good for the environment: Precast concrete manholes are made of all the useful elements from nature like soil, gravel, rock, and water. Besides that, the water that is used in the mixing is also recycled later. Since the precast concrete is being made in factory settings, it naturally generates less waste than on unregulated sites.
Expertise: The precast manholes are made under the supervision of managers who are highly experienced. This produces a better quality of products than when it is mixed by workers who do not have the required expertise. Moreover, creating the concrete in a factory is safer for your workers as well who would otherwise be exposed to a lot of health hazards while mixing on the site. Under this system, the products created also last longer without any damage.
For getting the best-precast concrete manhole, it becomes increasingly important that the manufacturers understand your demands well and deal with your desires with the correct expertise. That is why Civilmart with its wide experience in several precast products will help you in delivering a lasting and quality product to your customers.
Their precast concrete manhole also comes in various shapes and sizes – besides which you can always customise the product in the colour and texture you want. Since Civilmart has also been producing indigenously in Australia, they also understand the harsh climate of the region and build the manholes and other products keeping that in mind.
Now that you have evaluated and analysed your option, in case you have a drainage construction project to take over, you know what to use. This is the future of construction.
---