---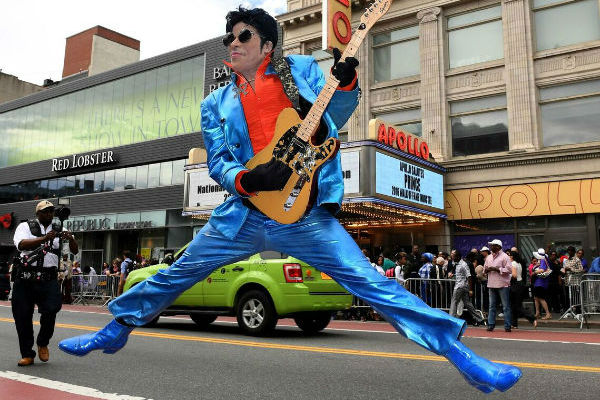 This February, for Black History Month, the world famous Apollo Theater presents Apollo Open House: 85th Anniversary Celebration.
The event will take place on Saturday, February 2nd, 2019, from 2 p.m. – 6.p.m., a program that will explore the rich history of the Theater as we celebrate our 85th anniversary. Throughout the afternoon, artists and thought leaders will examine the Apollo's cultural legacy through dance, music, storytelling, and art. The theater will also preview its upcoming Winter/Spring season.
Apollo Open House: 85th Anniversary Celebration, free and open to the public, will be hosted by Apollo Theater Historian and Tour Director, Billy "Mr. Apollo" Mitchell and will feature presentations by Brad San Martin, the Apollo's Digital Archivist, and Ted Fox and James Otis Smith, the creators of the new Showtime at the Apollo graphic novel. In addition to the presentations, there will be performances that bring the Apollo's history to life, courtesy of the multidisciplinary artist and activist Rachel Kara Pérez, hip-hop artist JSWISS, Jazzmobile, the NuYorican Poets Café, and the Sugar Hill Children's Museum of Art & Storytelling. Additionally, numerous NYC cultural organizations will be on site at the Apollo with information about their own Black History Month activities.
Apollo Open House Weekend is free and open to the public. RSVP and ticket are required. For more information please visit https://www.apollotheater.org/event/apollo-open-house/
The Apollo Theater, 253 West 125th Street, New York, NY
---