---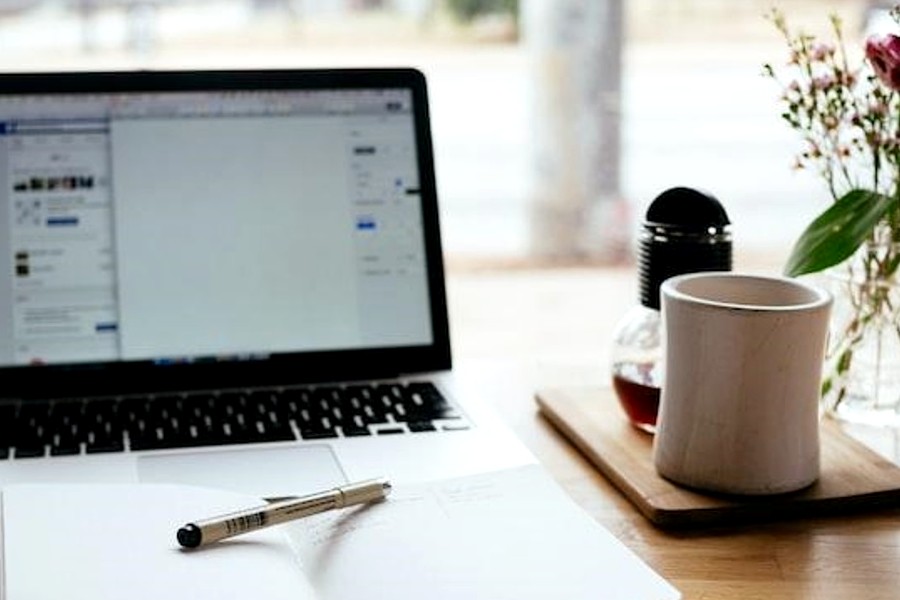 Creating a successful business website can be intimidating.
You want your website to draw visitors in and make them trust your brand, but are there any quick and surefire ways to ensure success with such an endeavor? Sure! Whether you're starting from scratch or revamping an existing site, today we'll go through the features every successful business website should have in order to engage potential customers, highlight vital information about your company and boost income from online sales. Come along as we explore how exactly these features will help drive conversions for your business!
A Good Hosting Plan
When it comes to creating a successful website for your business, it's important to remember the importance of having a reliable hosting plan. Finding an experienced hosting provider allows you to make sure that your website is always easily accessible and that its performance is not hindered by any issues with downtime or slow loading times. Additionally, many hosting providers also offer helpful features such as SSL certificates, malware scanning, and email security that can help keep your website safe and secure. With a good hosting plan in place, you can rest assured knowing that your business's online presence won't experience any disruptions or unpleasant surprises. You'll have to compare web hosting plans to find which one is best for you, but it's worth the search – a good hosting plan can make all the difference. Consider all of your options before making the final decision.
Intuitive Navigation Menu
A good navigation menu is important for any website. It's the road map that allows visitors to find their way around, and quickly locate whatever content they are looking for. If your navigation menu is easy to use and intuitively organized, visitors won't get lost – instead, they can quickly and easily access whatever content is of interest. These days, it's also essential to ensure that your navigation menus are mobile-friendly as more people than ever before are accessing websites on their phones and tablets. By having well-designed navigation menus on your business website you will provide visitors with a better experience, making them more likely to return in the future.
Responsive Design
To ensure your website looks great on any device, responsive design is essential. It allows the website to adjust according to the size of the screen, giving users an optimized viewing experience no matter what type of device they are using. With a large number of people accessing websites across different devices like mobile phones and tablets, it's important to make sure your website looks just as sleek and professional on small screens as it does on larger ones. Responsive design lets you do that with ease and ensures maximum user satisfaction every time someone visits your website.
Engaging Content 
Your business website should be more than a digital representation of your company. It should be a fully-fledged digital marketing platform. Whether it is through text, video, or interactive content, you need to provide visitors with something that keeps them engaged and coming back for more. This means ensuring your website has the right content balanced with a visual design to draw in the visitor. Having compelling headlines, quality images and videos, as well as reviews makes sure that those who visit your site are provided with interesting and informative content that keeps them interested throughout their journey. With the right levels of engagement and persuasive content, you can ensure visitors will convert into customers.
Clear Calls-to-action
Developing a clear call-to-action on your business website is essential to helping visitors take the desired action, whether that's signing up for a mailing list, downloading an eBook, or buying your product. Crafting persuasive and concise calls-to-action that are easily visible can help drive traffic and increase sales conversion rates. Visitors should not have to search to find the desired button; it should appear prominently with inviting language such as "Subscribe Now" or "Buy Now" and be designed to blend in with the overall design of the website. Adding an enticing offer like a discount code, free shipping promo, or trial period can be helpful in prompting users toward taking action. Having strong, easy-to-find calls-to-action is necessary for any successful business website.
Security Measures 
In today's digitalized world, the security of a website is just as important as its design. To protect your site from hackers and other malicious attacks, take advantage of the powerful security measures that come with a high-quality business website. Install firewalls to help provide a strong defense against intrusion and use secure password managers to store any sensitive information you need to keep protected. Utilizing cutting-edge encryption technology is also a great way to safeguard your site and show customers that you are serious about keeping their data secured. All these features can not only ward off potential attacks but can also help boost consumer confidence in your business by conveying the highly professional status of your website.
SEO Optimization
An important part of any successful business website is SEO optimization to increase its chances of being found through search engine queries. Without this crucial step, you run the risk of losing out on potential customer visits and conversions. By investing time and effort into optimizing your website for search engines, you can boost your visibility in the online marketplace and make it easier for prospects to find you by utilizing keyword research, content optimization, and technical enhancements like schema tags. As a result, your business can benefit from increased traffic to its website which can lead to higher levels of sales or inquiries.
In conclusion, your website should be a useful tool that draws in and engages customers. Utilizing a combination of the 7 features every successful business website should have can make this possible. Through intuitive navigation menus, responsive design, engaging content, clear call-to-actions, security measures, and SEO optimization you can create a website that's easy to use and secure for both you and your customers. Taking the time to ensure these key elements are integrated into your website will help build increased customer engagement and trust while optimizing your online success. A successful website starts with good design – go ahead and take that first step today!
Related Articles
---