---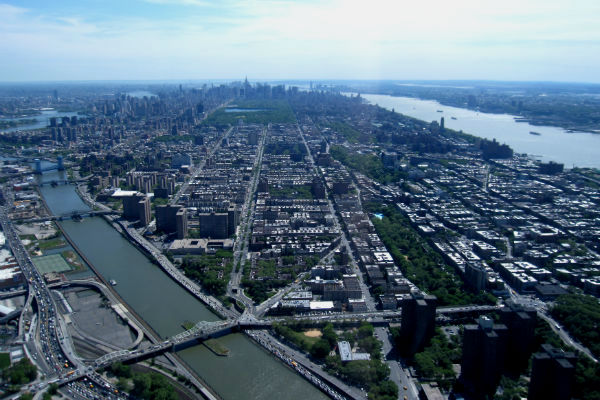 New York tenants will have an easier time proving landlord harassment after Gov. Andrew Cuomo signed a new bill package into law.
The governor signed off Tuesday on a bill package from Attorney General Letitia James she says will make it more difficult for landlords to force tenants out of their rent-regulated homes.
"For far too long, unscrupulous landlords have gotten away with subjecting rent-regulated tenants to dangerous and inhumane conditions in an attempt to force them out of their homes," James said in a statement.
"Today that changes."
Law A.6188/S.2605 changes a legal requirement that mandated tenants prove they'd been physically hurt by their landlords' actions to prove harassment, the attorney general said.
It expands the definition of landlord harassment to include turning off the heat in the cold, exposing tenants to hazardous materials and conducting unsafe construction, said James.
The law also increases punishment for landlords who try to force out multiple rent-regulated tenants. A landlord forcing out one tenant can be found guilty of a misdemeanor, but a landlord with multiple convictions within five years could face felony charges.
"Safe and affordable housing is a fundamental right," Gov. Cuomo said. "With this signature, we're taking one step closer towards a safer, fairer, and more affordable New York for all."
While tenants rights advocates championed the law as a victory, landlords argue the state Legislature's landmark package of rent law reforms this year will make it more difficult to maintain their properties and jeopardize tenants' health.
Patch reached out to the Real Estate Board of New York, which published a scathing take-down of proposed rent law reforms in May 2018, but did not immediately receive a response.
But Manhattan state Senator Liz Krueger and Brooklyn Assembly member Joe Lentol said they co-sponsored the bills after their constituents reported "horror stories" of being driven from their homes.
"Until now, it has been nearly impossible for criminal charges to be filed against even the worst offenders," said Krueger, a Democrat.
"As of today, the law will be updated to protect tenants and give them a fighting chance, and to safeguard our dwindling stock of affordable housing."
---