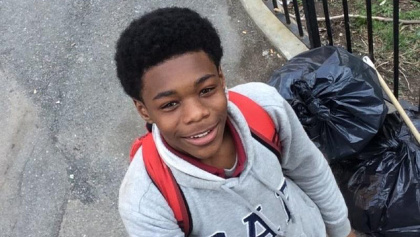 A teenager is fighting for his life after being shot in the head outside a public housing complex Friday, March 26th, 2016 afternoon.
The 16-year-old, who was identified Juwan Taverez by relatives, was shot at the Jefferson Houses on 3rd Avenue in East Harlem around 4 p.m.
The boy was transported to an area hospital in critical condition.
"I'm sick and tired of being sick and tired," Clark Pena, a local community activist said. "We come together, we go to meetings, we protest, we have candlelight vigils and nothing really seems to get resolved."
Residents told PIX11 News most of the crime – robberies, shootings – that happens at the Jefferson Houses occurs underneath a scaffolding that's blocked by surveillance cameras.
"Police can't even see anything because the scaffolding is covering the cameras, and this why it's continuous" one neighbor, who asked not to be identified, said. "There's nothing else I can say at this point because it's just becoming disgusting."
Police have made no arrests and continue to investigate.
Via PIX
Related Articles
---