---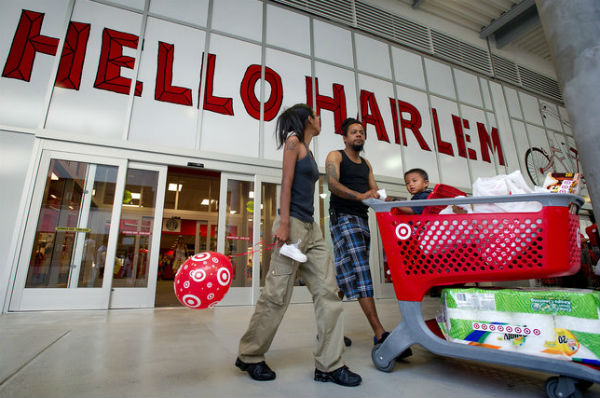 With a Target Store in East Harlem, and Thanksgiving is a week away, Target has just passed the gravy boat.
The company's consumer strategy of "buy today online, get today" has proven itself a winning strategy writes Consumer Affairs.
This is the sign that both analysts and investors were looking for. Many were seemingly unconvinced that getting customers to a store to pick up their packages would actually work.
But work it did. The company points out that its "total revenue of $18.7 billion increased 4.7 percent from $17.8 billion last year. Third quarter comparable digital channel sales grew 31 percent, on top of 49 percent last year. Same-day fulfillment services (Order Pick Up, Drive Up and Shipt) accounted for 80 percent of Target's digital comparable sales growth."
Counting the ways
"When it's delivered by our stores … those look a lot more like store economics," CEO Brian Cornell said in an interview on CNBC's Squawk Box. Cornell made Target's number-crunching chop-licking worthy, saying that close to 90 percent of the cost goes away when a consumer orders online and uses one of the three available delivery services.
There's also the upside of not having to maintain a giant warehouse like Amazon and other online retailers do.
"Arguably, this is the one area where Amazon
can't compete at the same size and scale, remarked CNBC's Lauren Thomas. "It doesn't have a network of stores, like Target and Walmart, where shoppers can pick up orders."
Is store pickup the consumer's way of saving money?
Target hasn't given up on its $9.99 same-day delivery to a consumer's home, but ordering online and picking up the order via in-store or curbside seems to be the sweet spot.
A comparison of consumer preferences conducted by eFulfillment showed as much, with 67 percent of survey respondents saying they'd pick free shipping over fast delivery any day. The survey also found that consumers are more than willing to hold their horses and wait a few days for their shipment if it was delivered free-of-charge.
---