---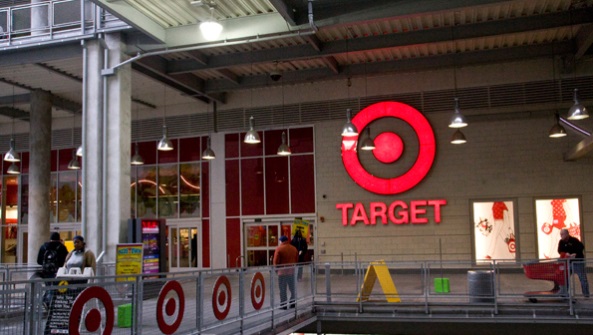 Target announced on Wednesday that it's permanently bumping its minimum wage to $15 per hour beginning July 5, 2020. The retailer also said it will be giving all hourly employees who worked during the coronavirus pandemic a bonus of $200 at the end of July. The one-time bonuses will be given to part-time and full-time employees.
Target temporarily raised its wages by $2 an hour in March, saying increasing employee compensation for "a job incredibly well done" during the health crisis was "a reflection of our company's values and simply the right thing to do."
Over the years, Target has steadily increased minimum wages for its employees. In September of 2017, the company announced that it would raise its minimum wage to $11 an hour as part of a larger goal to increase it to $15 an hour by the end of 2020.
Last June, the retailer raised the minimum wage to $13 an hour. Under the latest pay bump, around 275,000 Target employees will now earn $15 an hour. Employees in some large cities already had wages of at least $15 an hour.
New COVID-19 benefits
Given the current circumstances, Target is also extending new benefits that include free backup care for employees' family members through August, free mental health counseling, free virtual doctor visits, and 30-day paid leave for employees at higher risk of COVID-19.
Target officials say the company is investing "nearly $1 billion more this year in the well-being, health, and safety of team members" than it did in 2019 reported Consumer Affairs.
"In the best of times, our team brings incredible energy and empathy to our work, and in harder times they bring those qualities plus extraordinary resilience and agility to keep Target on the forefront of meeting the changing needs of our guests and our business year after year," Brian Cornell, Chairman and CEO of Target Corporation, said in a statement.
"Everything we aspire to do and be as a company builds on the central role our team members play in our strategy, their dedication to our purpose and the connection they create with our guests and communities."
---