---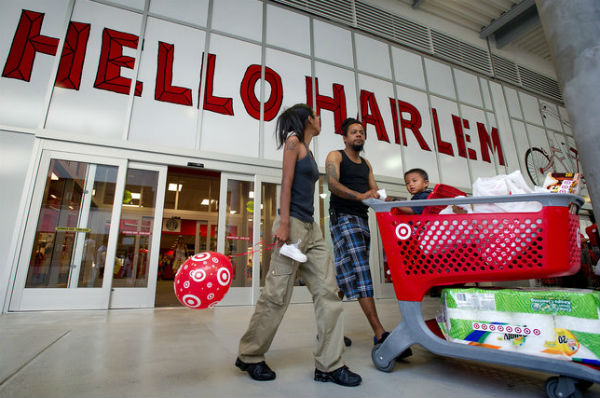 With a Target in East Harlem, the store is looking to improve its digital business amid increased competition from Amazon.com Inc., agreed to acquire a software company that manages local and same-day deliveries.
The discount chain is buying Grand Junction, a San Francisco-based startup that links retailers and other distributors to a network of more than 700 carriers across North America. Grand Junction currently handles the same-day delivery service for Target's store in Manhattan's Tribeca neighbourhood.
The deal is part of a broader overhaul of logistics operations at Minneapolis-based Target. The company aims to enhance the efficiency and profitability of a web business that has suffered setbacks in recent years, including a data breach, website outages and the departure of digital chief Jason Goldberger in 2016. Though Target's online sales rose 22 percent in its most recently reported quarter, that was well behind Walmart Stores Inc.'s 63 percent growth.
With Grand Junction, Target could get deliveries to customers faster.
"Speed matters," Arthur Valdez, Target's chief supply chain and logistics officer, said in an interview. "Grand Junction's platform, along with our 1,800 stores, allows for speed to the guest that can be very competitive."
Terms of the deal, Target's first acquisition since 2013, weren't disclosed. As part of the agreement, Grand Junction's 13 employees will relocate a few blocks to Target's downtown San Francisco office and set about helping the retailer bring delivery to more areas.
Prime's Advantage
The same-day service will expand to other New York City stores by October and to additional US cities early next year, Valdez said. Target and Walmart are playing catch-up with Amazon's Prime service, which already lets members in about 30 metropolitan areas receive orders in as little as an hour. Four out of five shoppers want same-day shipping, according to a survey by fulfillment software maker Temando, but only half of retailers offer it.
Valdez and Grand Junction chief executive officer Rob Howard — who first met when Valdez worked at Amazon and Howard ran another logistics company — spent about three months putting together the deal.
Merging with Target will force Grand Junction to close out its work for other retailers like Office Depot Inc. and CVS Health Corp. Howard said he's not worried about the lost business, as "the pie in local delivery is getting larger."
Founded in 2014, Grand Junction coordinates about 6 million local deliveries a month, about double the volume it handled two years ago. Howard wouldn't disclose its revenue, but he said the business is profitable.
The acquisition is Target's second investment in e-commerce this year, after plowing $75 million into online mattress seller Casper Sleep Inc. The retailer had considered a bid for the entire business, a person familiar with the situation said in May.
Related articles
---