---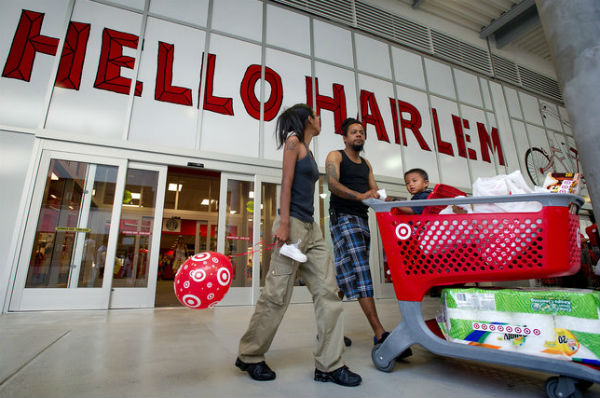 With a number of Target store in East Harlem, Target has announced that it plans to expand its child care and family leave benefits for both hourly and salaried employees reports Consumer Affairs.
Starting June 30, 2019, the company will offer up to four weeks paid family leave annually to allow employees to care for a new baby or sick family member. Employees who just gave birth will still get an additional six to eight weeks of paid maternity leave on top of that.
"Our workforce, like the communities we serve, is multigenerational, and our team members face growing caregiving responsibilities including infants, children, spouses, domestic partners and aging parents," the company said in a press release.
The retailer added that its new family care benefits "pick up where traditional parental leave policies end, so our team members can support their families for years to come."
In addition to broadening its parental leave policy, Target will also bolster its child care and elder care benefits. Starting this fall, Target team members will get 20 days of in-center or in-home backup child care or elder care in the event that school suddenly closes or a care provider cancels.
"With our new backup care benefit, team members can rest assured that their loved ones have safe, affordable, reliable care while they're at work," Target said.
Expanding benefits
The new "family-focused enhancements" come two months after Target announced it would increase its minimum hourly wage by $1 to $13, with plans to pay $15 by the end of 2020.
"Our team is Target's greatest asset, from the newest faces to those who've been with us for many years. They're at the heart of everything we do to fulfill our purpose of bringing guests joy," Melissa Kremer, Target's Chief Human Resources Officer, said in a statement at the time.
"It takes a diverse, high-performing and engaged team to create experiences that make guests feel welcome and inspired and keep them coming back. So investing in our team members is essential to keep our business growing and thriving."
---