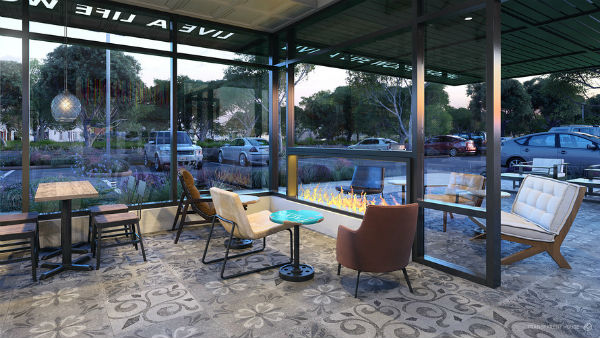 With a couple of Taco Bell restaurants in Harlem, the chain is testing four restaurant designs in preparation for an expansion plan that includes 2,000 new restaurants by 2022.
Say "adiós" to the bell and fire pit. The new designs will be unveiled in Orange County, Calif. this summer, with four additional stores planned by the end of 2016, according to a company spokesperson.
The "California Sol" design borrows from the company's West coast roots, with a "beachy feel" both indoors and in the outdoor dining space
With design elements like open kitchens and community tables, the formats are meant to create "a modern, unique experience," said Marisa Thalberg, chief marketing officer for Yum's YUM, in a statement.
Of the 2,000 restaurants planned, 200 will be in urban locations with the company's "Cantina" concept, according to a release.
Related Articles
---
VIDEO
---