---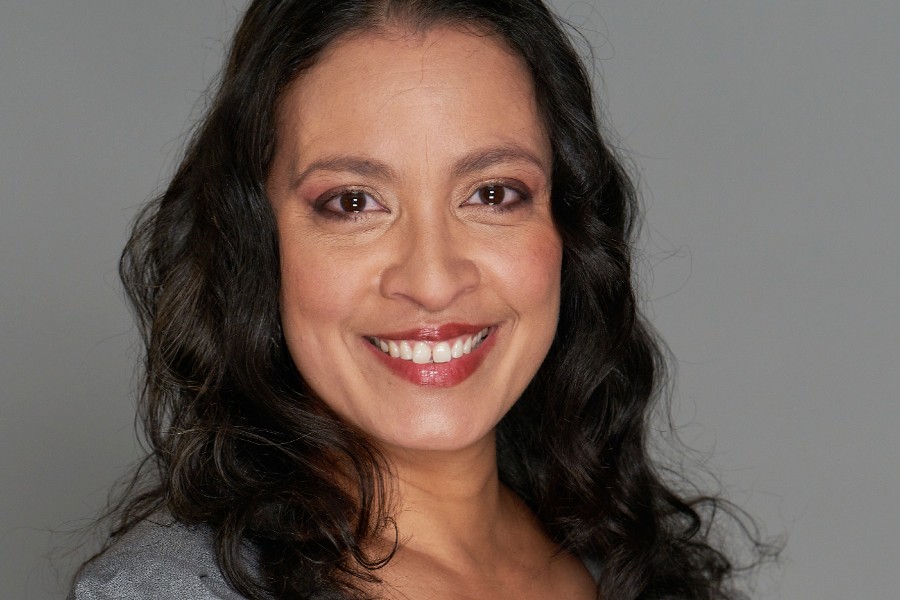 Department of Consumer and Worker Protection (DCWP) Commissioner Vilda Vera Mayuga shared 10 resolutions to help manage your personal finances in the new year.
DCWP encourages everyone from Harlem to the Hudson to take some time to set financial goals and make a budget for 2023.
"Improving your financial health can be challenging and daunting, especially after the uncertainty and hardships of the last few years," said DCWP Commissioner Vilda Vera Mayuga. "Make 2023 the year you get on track by making a budget, managing debt, and setting yourself up for a brighter financial future by getting free financial counseling at one of our NYC Financial Empowerment Centers and filing your taxes for free with NYC Free Tax Prep."
DCWP Financial Resolutions for 2023:
Get free financial counseling. No matter where you are in your financial journey, you can get free, one-on-one financial counseling by phone or in-person at an NYC Financial Empowerment Center where you can learn how to reduce debt, get help negotiating with your creditors, understand your credit report, create a budget, improve your credit score, open a bank account, and start saving for emergencies and the future. Visit nyc.gov/TalkMoney or call 311 and say "financial counseling" to schedule an appointment or for more information. 
File your taxes for free and claim your refund, including important credits.NYC Free Tax Prep can help you understand your eligibility for tax credits and make sure you get the refund you deserve. This coming tax season, those who earned $80,000 or less in 2022 can work with an IRS-certified VITA/TCE volunteer preparer to complete an accurate tax return for free in-person or online. For more information about these tax filing options and refund-boosting tax credits, including locations and requirements, call 311 and ask for tax preparation assistance or visit nyc.gov/TaxPrep.
Enroll in the best student loan debt plan for you. Federal student loan payments have been suspended until June 30, 2023, but it's never too early to start planning how you will repay. The NYC Financial Empowerment Centers can help you understand your rights and responsibilities and navigate student loan forgiveness options as you determine the best monthly repayment plan for you. For more resources, including updates on loan cancellation, visit nyc.gov/StudentLoans.
Check your credit report and build your credit history. You are entitled to a free credit report every year at annualcreditreport.com. If you find any errors, file a dispute with the credit bureaus. Use your credit card only for purchases that you can pay off in full every month. Using a credit card responsibly will help you build your credit history and increase your credit score. A strong credit score means you will have lower interest rates and payments on any new loans you take out. 
Open a safe bank account. If you don't have a bank account, start the new year by opening one that's safe, affordable and right for your needs. All New Yorkers can open an NYC SafeStart Account—the City's FREE bank account with an ATM card, no overdraft fees, and no monthly fees if you have a minimum balance of only $25 or in some cases even less. Visit nyc.gov/SafeStart or call 311 and ask about the NYC SafeStart Account. Some banks and credit unions also accept IDNYC as the primary form of identification. 
Develop and stick to a budget. Start by looking at your credit card and bank statements for the past quarter. If you are spending more than you are earning or are not able to save enough, then your expenses should be reduced. Budgets are only as good as your ability to stick to them so you must be disciplined about following yours to get your finances in order.
Plan for retirement. If you have the opportunity to save for your retirement through a plan sponsored by your employer, you should budget to contribute a set amount each month, so you reach the maximum limit each year. You also can contribute to a traditional Individual Retirement Account (IRA) or Roth IRA.
Protect yourself from identity theft. Create unique passwords for each online account and make sure they have capital and lowercase letters, numbers and symbols. Never share your password with others and change it several times a year. Also, avoid giving personal information online, by email or on social media sites. If you are the victim of ID theft, report it to your local police precinct and file a complaint with the Federal Trade Commission (FTC) at ftc.gov/idtheft or call 1-877-ID-THEFT (1-877-438-4338). Place a fraud alert on your credit report with one of the three credit reporting agencies: Equifax, Experian, TransUnion.
Know your rights in the workplace. You have the right to get paid when you're out sick and, if you work in fast food or retail, to get a predicable schedule. If you work in fast food, they also can't fire you without "just cause." If you're a freelancer, you have the right to timely payment. To learn more about these rights and more, visit nyc.gov/workers.
Know what you're getting into if you use 'buy now, pay later' agreements. While these services may help you purchase more and spread-out payments, the amount of money you end up paying could be more than the total cost of the good, especially if you miss a payment or pay late. If you choose to use these services, make sure you understand all the terms – for example, the number of weeks you will have to make repayments, interest rates, and fees.
NYC Department of Consumer and Worker Protection (DCWP) protects and enhances the daily economic lives of New Yorkers to create thriving communities. DCWP licenses more than 51,000 businesses in more than 40 industries and enforces key consumer protection, licensing, and workplace laws that apply to countless more.
By supporting businesses through equitable enforcement and access to resources and, by helping to resolve complaints, DCWP protects the marketplace from predatory practices and strives to create a culture of compliance.
Through its community outreach and the work of its offices of Financial Empowerment and Labor Policy & Standards, DCWP empowers consumers and working families by providing the tools and resources they need to be educated consumers and to achieve financial health and work-life balance.
DCWP also conducts research and advocates for public policy that furthers its work to support New York City's communities. For more information about DCWP and its work, call 311 or visit DCWP at nyc.gov/dcwp or on its social media sites, Twitter, Facebook, Instagram, and YouTube.
Photo credit: Vilda Vera Mayuga.
---