---
James Reuel Smith was an interesting guy, from the late 19th to the early 20th century, he painstakingly photographed the Wecksquaesgeek Indian water springs and wells in Harlem, all over New York City and further north.
During the 1870s, a massive effort was undertaken by the New York City who saw these open "springs and wells" as a health hazard, and wanted to eliminate the use of them as  drinking water. The Croton Reservoir was supplying much of the city, and the Sanitary movement was underway, directed by Sanitation Officers.
The photographs below are great examples of Reuel Smith's work, and gives great insight into the names of past Harlem residents like: Michael Barry's Well, Wecksquaesgeek "Indians Spring," Tiemann Drinking Fountain, etc.,:

Michael Barry's well West 137th Street bet. Lenox Avenue & Fifth Avenue
West 119th Street and 150 feet east of Amsterdam Avenue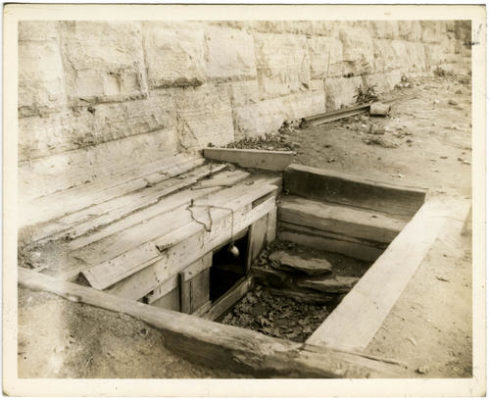 Wecksquaesgeek "Indians spring" and Tiemann drinking fountain"
Pinkney's well West 139th Street between Sixth Avenue and Seventh Avenue
James Reuel Smith's was the elder of two sons of father, Reuel Smith, "Little Smith," was his nickname in New York City, where he was partner in the profitable shipping firm Smith & Mills, from about 1824 to 1845. Reuel Smith was a farm boy, son of a Corporal in the Continental Army, seventh generation descendant from Thomas Rogers, and eighth generation from Stephen Hopkins, both of the Mayflower. He grew up to make big money by shipping New World cotton, sugar and rice to England. Reuel married his business partner's sister, Celestia Mills in 1822. Sadly, five years after they wed, she died, only four days after the birth of their second son, Edmond Reuel Smith. Then, ten short weeks later, their two-year old daughter, Sarah, also died reports the Alexander Jackson Davis for Skaneateles.
James younger brother, Edmond Reuel Smith, "E. R." inherited the summertime homestead when the senior Smith died in 1873.  According to Skaneateles historian Kihm Winship, " E. Reuel Smith studied in Geneva, Switzerland, worked briefly at the U.S. Embassy in Paris, graduated from Georgetown went on to Yale, where he studied botany, zoology, mineralogy and Spanish to prepare for a role as an artist with a U.S. Naval Astronomical Expedition to Chile".
It makes us think that Reuel Smith's documentation of the natural resources of "Springs And Wells of Harlem," has roots in his fathers interest in "cotton, sugar and rice," his brothers study of "botany, zoology, mineralogy…".
James Reuel Smith, lived until 1902, surviving a wound in the march on Atlanta as a Union Soldier in the Civil War, with the 149th NY Volunteers said source.
Photo Via source and text via source.
Related articles
---