---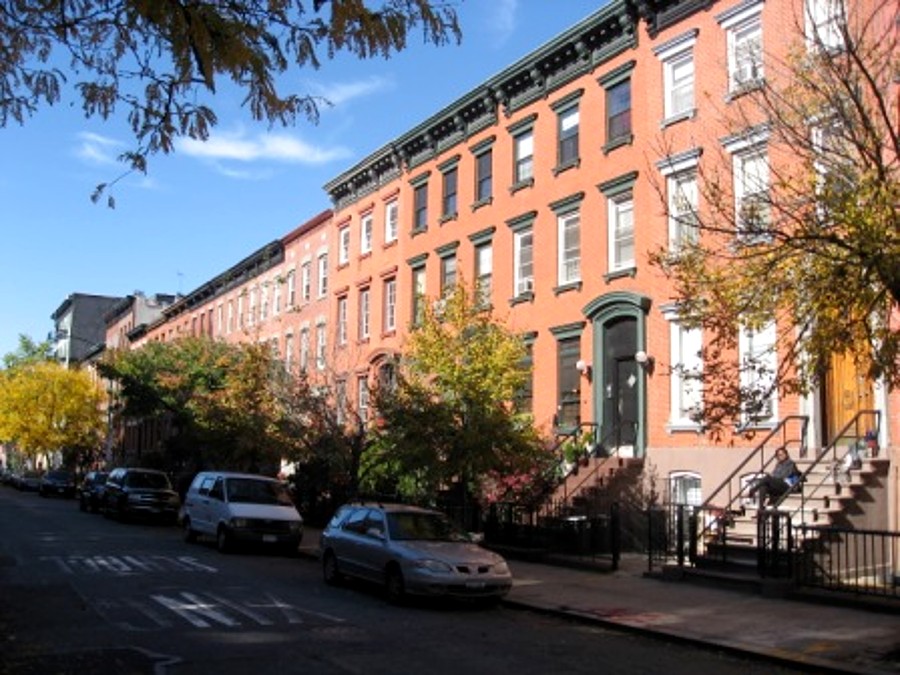 Renting in New York City is no easy feat. With sky-high rents, ever-changing lease requirements, and a competitive market, finding the right apartment can be daunting and overwhelming.
But with the right approach, you can manage the process and secure your dream property in the Big Apple.
In this article, we'll discuss how to navigate the rental market in NYC and make preparing your house rental application easier – read on to unlock the secrets of the market and secure your dream home!
1.Start your search early
The rental market in New York can be extremely competitive, so it's important to start your search as early as possible. You should have a list of apartments you are interested in and begin contacting landlords or brokers right away. This will give you the best chance at finding an available property that meets your needs and budget.
2. Get to know the neighborhoods
New York City is made up of many distinct boroughs or neighborhoods, each with its own unique features and advantages.
Before you start your search for an apartment, it's a good idea to do some research on different areas so that you can narrow down your list of potential homes. Consider factors like convenience to public transportation, local amenities, and safety when considering neighborhoods.
3. Work with a broker
Working with a rental broker can be helpful in navigating the rental market. A broker will be able to find you apartments that fit your criteria, as well as provide advice and assistance throughout the process. They may charge a fee for their services, but it could be worth it in the long run if they help you secure an apartment quickly and easily.
4. Prepare your paperwork
Before starting your apartment search, ensure you have the necessary paperwork to apply, such as proof of income, references, valid identification, and any other documents that a landlord may request. Being prepared in advance can help you move faster through the process.
5. Negotiate your lease
When you have located the appropriate apartment, it is advisable to discuss the terms of the lease. You may want to explore options such as rent discounts, credits for moving costs, and other incentives which can help you lower your expenses in the long term.
6. Utilize online resources
People looking for apartments in New York City can use online resources such as StreetEasy, Zillow, and Craigslist. These platforms provide photos, reviews, and other information to help renters make informed decisions about prospective properties.
7. Visit the apartment in person
Once you've narrowed down your list of potential apartments, don't forget to visit them in person! It's important to get a feel for the place and make sure it meets your needs. Make sure to check out all the features of the property and ask any questions that come up while you're there.
What Are The Advantages of Renting In New York?
Renting in New York City has its advantages, and some of the main bonuses include:
A chance to explore the neighborhoods
Renting offers access to multiple neighborhoods in this city, each with its own benefits. Moving between these areas is easier than buying; apartment amenities such as gyms, pools, and doorman service can enhance the renting experience too.
Access to a variety of jobs
New York is a hub for many different types of jobs, so renting here can give you access to countless opportunities. From finance to fashion, there are plenty of industries that offer employees the chance to work in a vibrant and exciting city.
Plus, if you ever decide to move on from your current job, you'll have plenty of other options available -and renting means that you can be in place without the stress and time that it can take to complete a house purchase.
A chance to make new connections
Renting in New York is a great way to make new connections and build relationships with people from all walks of life. Whether you're looking for a roommate or networking with business contacts, living in this city can help you meet interesting people and explore your interests – all of which can be beneficial if you decide to stay in the area on a more permanent basis by buying a property down the line.
Final Thoughts
Renting in New York City can be a great way to experience the city and all that it has to offer. From its diverse neighborhoods to its vibrant job market, there are plenty of advantages to living in this bustling metropolis. By following the tips outlined above, you should be able to find an apartment that fits your needs and budget – giving you a chance to call this incredible city your home!
Related Articles
---