---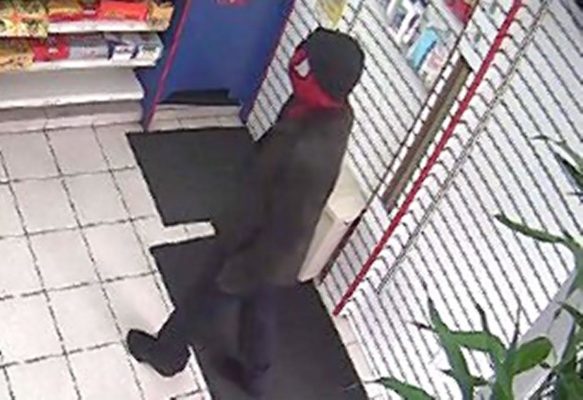 This brother wanted some drugs! He's your friendly neighborhood Mr. Opioid Addict.
A thief dressed like Spider-Man tried to rob an East Harlem pharmacy, but thwip-ed out the door empty-handed when a pharmacist refused to comply with his not so-heroic demands.
The man's face was partially covered by a red-and-blue hoodie designed to look like Spider-Man's famed costume. He entered East Harlem Pharmacy on Second Ave. near E. 122nd St. at about 10:15 a.m. Monday, jumped over the counter and pulled a box cutter.
He demanded the store's supply of Percocet, oxycodone, Xanax and other prescription painkillers, officials said.
The 30-year-old pharmacist refused and the suspect ran off, harming no one.

Cops are on the lookout for 'any subjects wearing such attire.' NYPD
Besides the hard-to-miss hoodie, the thief was wearing a ski cap and a long brown coat, as if he were a Marvel comic character traveling incognito.
Cops from the 25th Precinct released a wanted poster of the wannabe wall-crawler on Thursday, saying cops are "on the lookout for any subjects wearing such attire."
You've been warned, Peter Parker.
Authorities asked anyone with information on the thief's whereabouts to call NYPD Crime Stoppers at (800) 577-TIPS. All calls will be kept confidential.
---