---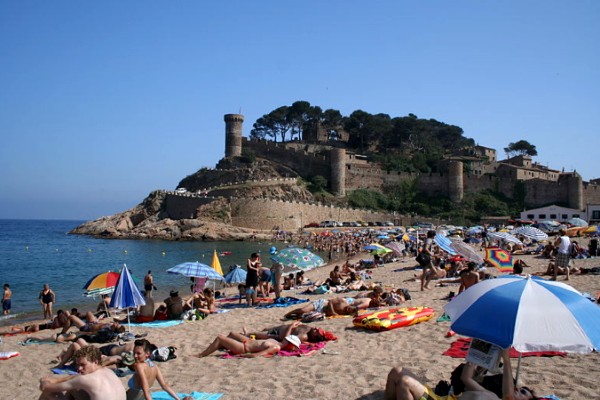 By Bretton Love
In recent years, immigration to Spain from various EU countries, and even from outside the EU, has increased considerably.
In particular, it is worth highlighting Great Britain, as since the Brexit law was implemented, many British people have chosen Spain as a country where they can not only spend their holidays, but also as one of the preferred destinations to start a new life, either as a retirement home or because they want to buy a second home, start a new business, etc.
Therefore, this destination, which is popular all over the world for its Mediterranean climate, its gastronomic culture, and its artistic wealth, has won the hearts of many foreigners. Cities such as Madrid, Barcelona, Valencia, and even the Balearic Islands are among the favorite destinations, but we should not forget the Costa del Sol (Andalusia), as well as the small villages, which can be on the coast for those who love the sea, or in a mountainous landscape for those who prefer a more rural area.
But, how to obtain Spanish nationality, and what are the current ways to carry out this type of bureaucratic procedure? In My Span Visa, we solve all the doubts related to this type of migratory process, among others. We are a law firm with more than 15 years of experience helping anyone who wants to become Spanish citizenship and, therefore, acquire Spanish nationality. When you contact them, their response is usually quick, within about 24 hours. You can send a form explaining the reasons for your query, as well as read the opinions and experiences of other clients who have gone through the same situation as you or another type of legal process.
Therefore, to obtain Spanish citizenship, there are different requirements that you should know and take to account in order to obtain nationality. It can be a "quick" process, there are several tips you can follow to get it.  Don't forget that before having the right to apply for a Spanish Citizen, you need to be living in Spain for a required period and being residing there during this part of the time.
First of all, if you acquire Spanish nationality, you will get many benefits as a legally Spanish city such as voting, working freely, and staying in the country not only for a short period of time. This Spanish visa allows you to move and work in the EU, so it is important to apply for it if you want a permanent residence in Spain or if you want to buy a property to live here for other reasons.
There are different ways to obtain it, for example, if you are a descendent of a Spanish national, you can apply for it as a descendant, because normally the process is faster. You can get more information in My Spain Visa's website, where you can also read about real cases and know more about this type of legal process. Living in Spain can be easy and a great adventure!
---