---
By Souleo
Dr. Mable John was only doing a friend a favor when she agreed to record the anti-domestic violence song, "Don't Hit Me No More."
To her surprise the single's release in 1967 would forever change her life and inspire numerous listeners. Now to celebrate the song's legacy it is highlighted in a new exhibition, "Stax: Visions of Soul," opening this Friday at the Stax Museum of American Soul Music in Memphis, TN.
"The song was written by my close friend Joe Tex. He had a hot temper and would hit his wife. One day he promised her he would never hit her again and he said 'I want to write a song about it cause you can tell my story,'" she recalled. "It gave me great pleasure in singing that song because I sang his wife's testimony to her husband and did it as tribute to my friends. It allowed me to speak to every woman being mistreated by a man."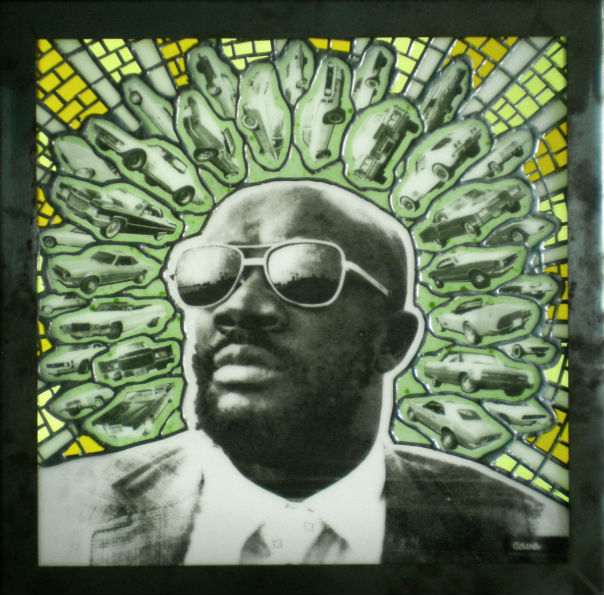 The song arrived during John's brief but memorable stint on Stax Records (1966-1968), which was preceded by her being the first woman singed to Tamla/Motown Records and performing with Ray Charles' Raelettes. After signing with Stax, "Don't Hit Me No More," was the perfect statement song to separate John from her contemporaries. In the following lines of the song, John pleads for her lover to end his abuse or else she will leave him: "Don't hit me no more/'Cause the next time you hit me/Be ready to quit me/I'm your woman/And don't you hit me no more."
It was a bold assertion for a woman to sing about during the late 1960s when the issue of domestic violence remained a taboo topic. In the aftermath of the song's release, John—who said she never personally experienced domestic violence—recalls finding herself bombarded by women backstage at her shows that connected with the song and wanted to confide in John.
"Women were afraid to tell of their abuse 'cause they thought they were the only ones going through it. That song helped open that conversation. And it started me to counseling women at the end of my shows," she said. "I knew then I had to study how to counsel people and it's what I do now with my non-profit, Joy in Jesus Ministry."
Visual artist, Fernando Carpaneda's interpretation of John's song is a portrait of the singer looking away from the viewer in a state of deep reflection. In his statement on the piece, Carpaneda wrote, "I aimed to capture the face of a genius and powerful woman who was never afraid of singing about real issues and expressing her feelings. There is strength in this woman's face as she fights back against domestic violence, while a subtle tear runs down her face representing both her pain and resolve."
Carpaneda's work is part of the Stax Museum's first contemporary art exhibition in roughly a decade. Specially commissioned works by 16 painters, sculptors, and new-media artists will be on display. The works were created in response to socially conscious music from the Stax catalog by recording artists including Otis Redding, Isaac Hayes, and The Staple Singers.
For John, knowing that a work of art was inspired by one of her songs is a testament to the power of music.
"I have been styled as a storyteller because every song to me is a picture and a portrayal of something, some person, or someplace. Whenever I do a song like 'Don't' Hit Me No More' I want someone to get the picture. All of my songs are message songs. And I am hoping somewhere someone can be helped."
[Full disclosure: writer serves as curator of the exhibition]
The weekly column, On the "A" w/Souleo, covers the intersection of the arts, culture entertainment and philanthropy in Harlem and beyond and is written by Souleo, founder and president of event/media content production company, Souleo Enterprises, LLC.
---