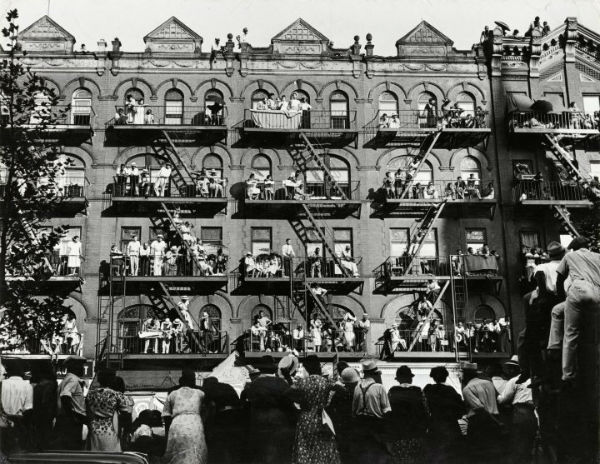 Solomon Libin, born in Gorki, Byelorussia. His family imigrated from Russia to London in 1891 and to Harlem, New York in 1892. Yiddish writer and playwright, he wrote thousands of short stories, and some 50 plays about the vivid life of Jewish Harlem. He was a long-time contributor of the *Jewish Daily Forward* in which he published short stories for over half a century.  His plays attained great popularity on the Yiddish stage in the U.S. and in Europe, and some were made into films.
His most successful play, "Broken Hearts," was written in 1903.
He died in Harlem in 1955.
Jonathan Gill in his book Harlem: The Four Hundred Year History from Dutch Village to Capital of Black writes eloquently about Mr. Libin.
Photo credit: Jack Manning, American, 1920-2001, Elks Parade, Harlem, from Harlem Document, 1939
Related Articles
---
VIDEO
---
"Dr. Harry Delany is a renowned Harlem born and raised surgeon, the son of the great jurist and civil rights leader, Hubert Delany...." This monthly post is made in partnership with Harlem Cultural Archives.