---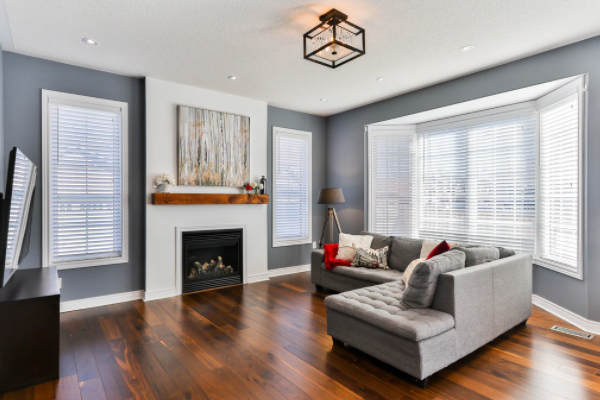 The living room is the most important room in a home. It's where the household gathers to relax on a daily basis, and guests are entertained.
But what if you're not satisfied with how it looks? Perhaps the room looks tired or drab, being in need of some TLC or extra inspiration.
Fortunately, there are many easy ways to spruce up this often neglected space without spending too much money or time on renovations. If you're needing some tips and ideas on how to improve your living room interior, read on because this article is for you.
Re-Cover Your Chairs And Sofas
Provided your sofas and chairs are in good working order, re-covering them is a relatively straightforward way of restyling your living room and giving it a new lease of life. A large proportion of the cost will be in reupholstery, so sourcing old upholstery from charity shops or car boot sales can save you money if you are prepared to browse around for it. If all else fails, add a throw to your sofa.
It's amazing how re-covering the pillows can help transform the look of your living room. It's worth checking out the internet if you want a variety of pink styles, be they made of velvet or fur. You can find floral or fern designs, and cushions that are rectangular in shape. Thanks to specialist websites, you can often view the different products side by side, comparing the prices and reading customer reviews before you decide.
Add A Rug To The Room
It may be that you have wooden or laminate flooring. Whilst this may be fit for purpose, it can be uncomfortable underfoot and make a room feel sterile. A rug is one of the easiest ways to bring warmth and comfort into the living room. Place one in the middle, in front of the fireplace, or near an armchair for maximum effect.
Rugs are easy to install and relocate when necessary. They can be found in all shapes and sizes. There are also rug pads if you're worried about one slipping on your flooring, especially if you have young children running around.
Hang Some Fresh Photos
If you personalize your living room, it will feel more homely. The benefit of having photos on display is that each family member will feel celebrated. Either put some photo frames on the furniture or place them on the walls. If you already have some pictures up, it may be time to replace them.
You can choose anything from baby photos to the first day of school. How about a graduation picture or a recent wedding photo? It doesn't just need to be people, either. Perhaps you had a special holiday, such as a honeymoon or safari. If you put up some photos of this, it will be easier to treasure the memories.
Declutter The Room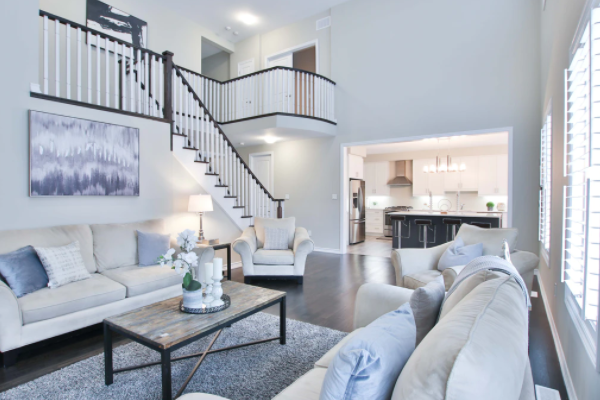 It's easy for rooms to fill up with unwanted stuff over time. When there's lots of clutter around, it's much harder to notice the beautiful things that you do have. Decluttering is the best first step in making your living room feel fresh and new, no matter what it looks like!
Once it's tidy, try and keep it that way. Encourage the household to regularly put things away – be they shoes, magazines, or empty cups and plates. The room will feel more spacious and there'll be less chance of accidents.
Add A Coffee Trolley
This is one of the most helpful items you can own for your living room. It can be a great way to offer refreshments to guests that might stop by unexpectedly or when you have people around for a meal. Your coffee cart could contain milk, sugar, tea, and coffee-making equipment – and even cookies, muffins, and croissants.
You could offer people a choice of different types of tea and coffee to add variety. When you've finished, simply wheel the trolley into the kitchen and use it at breakfast time.
Add Some Plants
Many people have houseplants or display freshly cut flowers because they make great natural room decorations, plus they add a touch of life.
As regards benefits, plants also act as a natural air freshener and purifier. They absorb toxins from the atmosphere inside your living room, such as carbon dioxide. Plants also filter out harmful gases from burning cigarettes or gas stovetops.
Hopefully, you now feel inspired and ready to upgrade your living space. Even small changes can make a difference, and the room will soon feel as good as new and everyone will enjoy relaxing there.
---