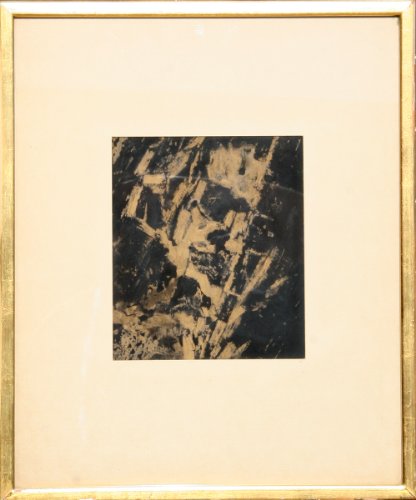 A wonderful watercolor on paper by the American artist Lou Fink, who designed for Tiffany, worked at the Art Institute of Chicago, MOMA, and many more, the piece is dated from July 1964.
The work shows an abstract expressionist work titled "Harlem," in neutral tones of black and beige.
Displayed in a gold wood frame with beige mat.
Image Size: 8 x 6.5 in.
Price: $680.00
Related Articles
---
VIDEO
---
"Dr. Harry Delany is a renowned Harlem born and raised surgeon, the son of the great jurist and civil rights leader, Hubert Delany...." This monthly post is made in partnership with Harlem Cultural Archives.